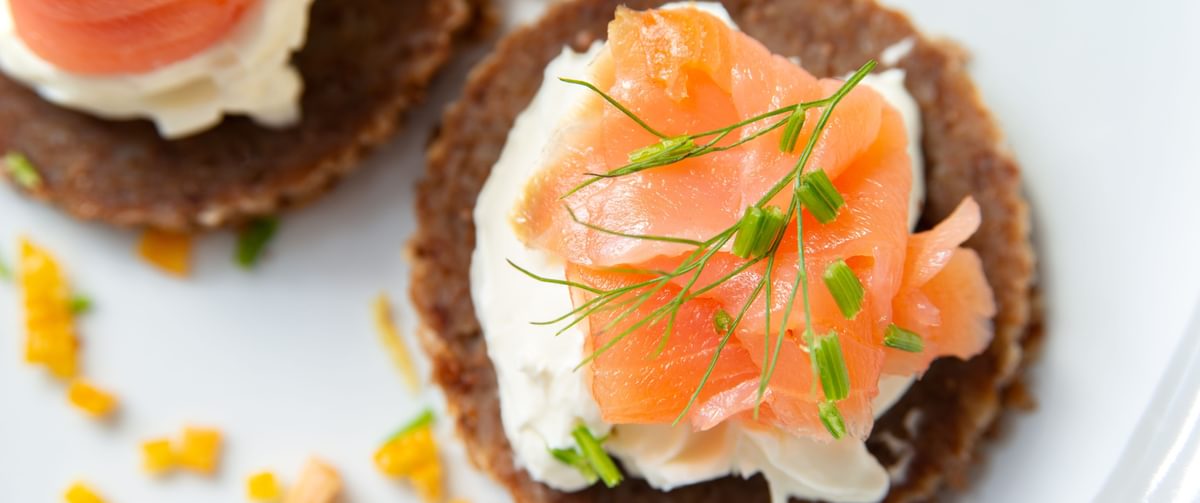 MYMY Brunch
Organize brunch catering for your team with MYMY and surprise your employees with a delicious brunch experience. Whether it's a sunny summer gathering or a cozy winter get-together with friends or colleagues, brunch is the perfect choice for socializing.
Ordering is straightforward, there are no hidden costs, and we offer vegetarian and vegan selections to suit your preferences.
Check our brunch buffet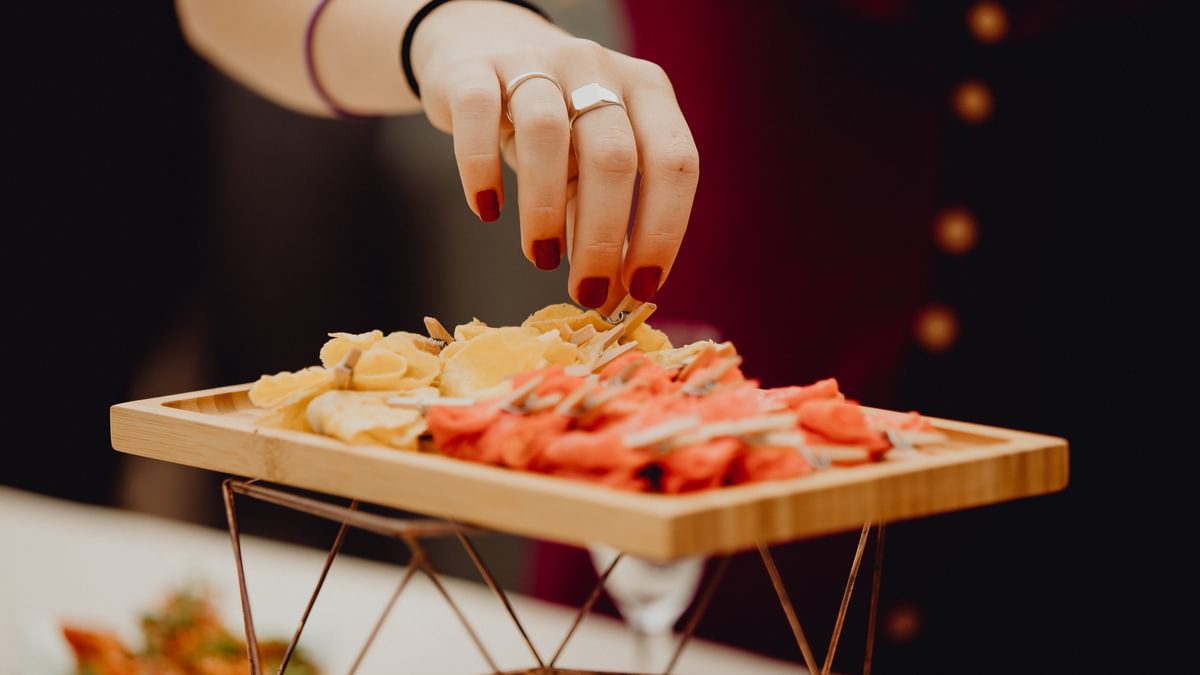 Brunch catering for brunch lovers
Have you ever wondered if brunch can be a suitable option for professional catering for both intimate and large events? Absolutely! Brunch dishes offer a wide range of flavors, making them a popular choice for any occasion. Whether you're planning a team meeting on your company's patio or hosting a more intimate corporate party or private wedding reception, brunch catering offers the perfect opportunity to treat your guests to delicious food.
Brunch Buffet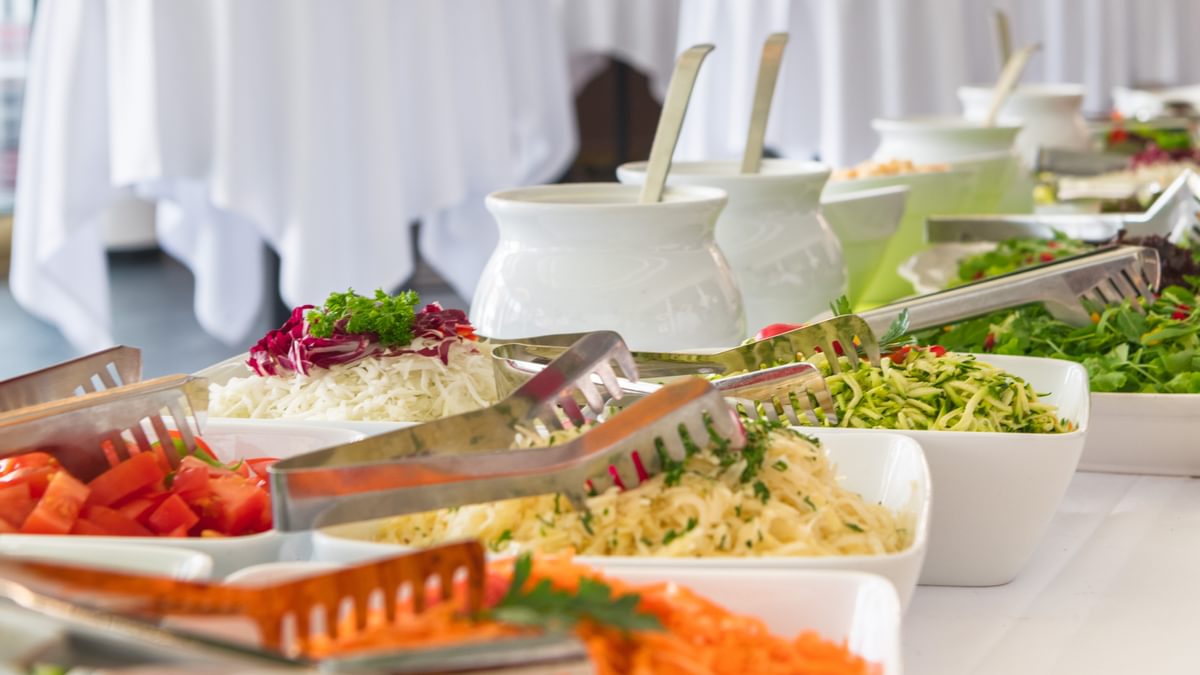 Our MYMY brunch catering concept
Ordering your brunch catering from MYMY is a simple three step process:
1. Menu selection: order our brunch buffet at a price of € 18,90 p.p. for a minimum of 10 people. You can choose from 47 dishes.
2. Selection of dishes: choose from a variety of dishes such as scrambled eggs, bagels with different fillings and wraps.
3. Order and enjoy: complete your order and leave the rest to us for your delicious brunch experience.
Select menu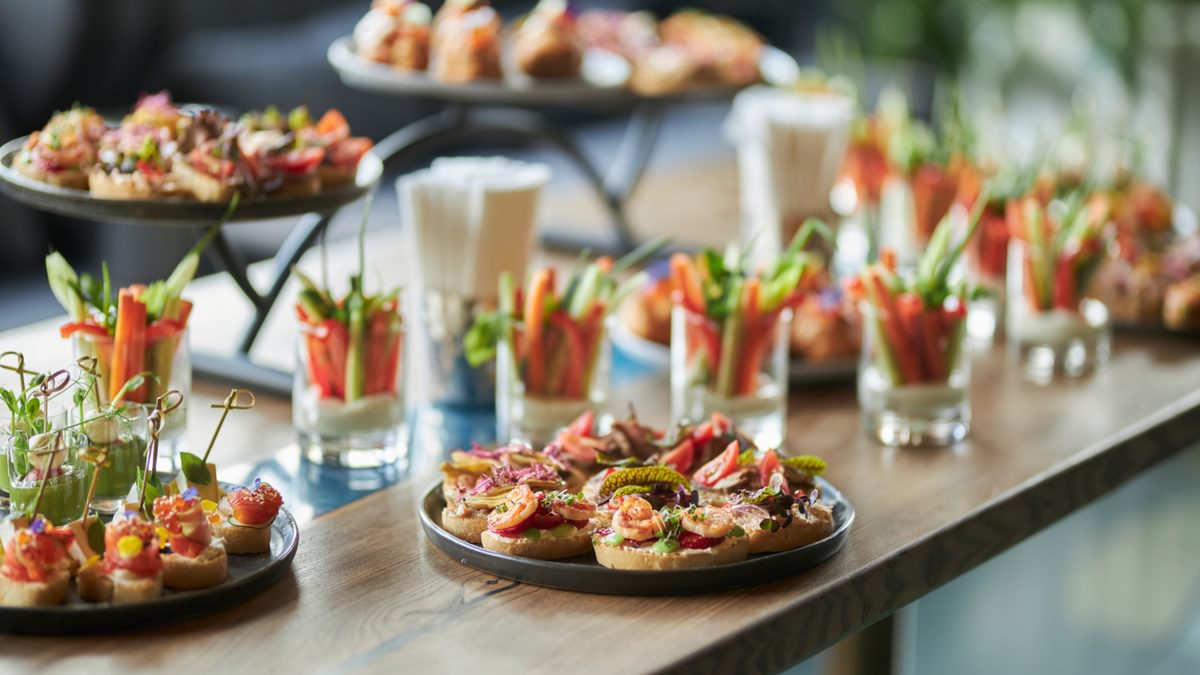 Brunch catering available for groups of 10 people or more.
MYMY is your premier destination when it comes to creating the ideal brunch experience, no matter the venue or time. Discover our brunch buffet with a selection of appetizers, entrees, and sides specially crafted for your brunch gathering. We provide you with all the essential ingredients and accessories for a successful brunch, even if some dishes need to be prepared on-site. And what's even better? You can now order and enjoy brunch catering for smaller groups. Contact us today to place your order and plan your perfect brunch event!
Order now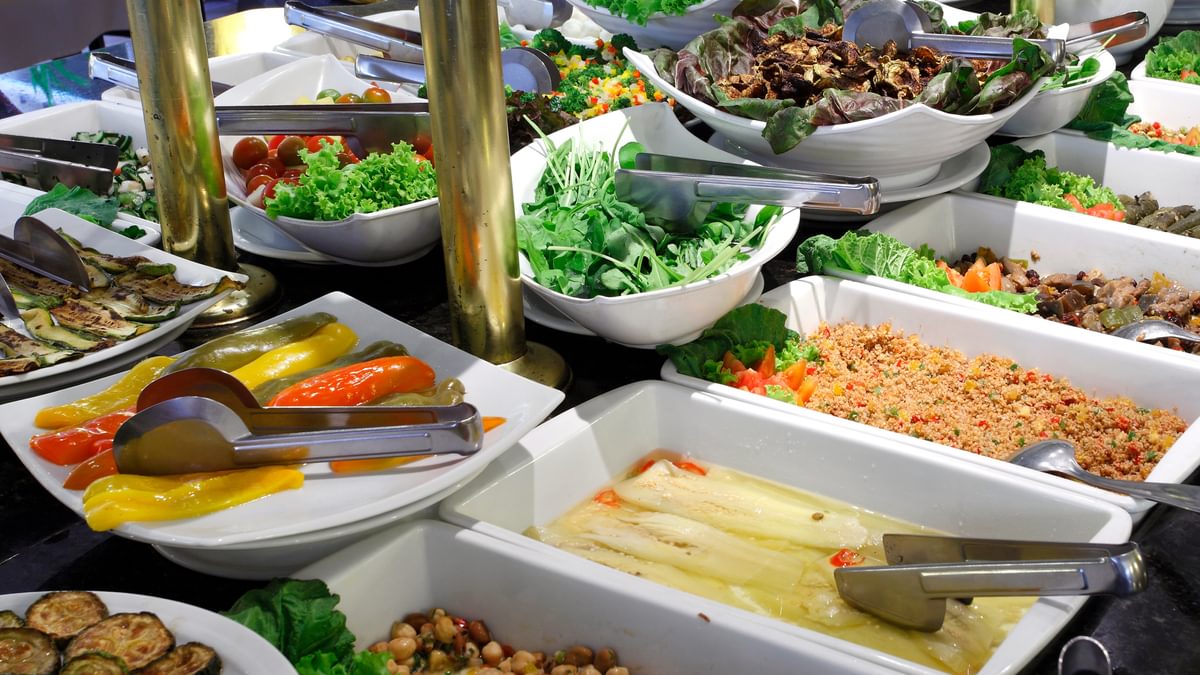 Create your brunch for a memorable gathering
To make your event a memorable one, create a variety of dishes for your brunch party and offer a diverse selection of side dishes and sweet treats. Put together a variety of brunch staples like eggs, bacon, and pastries, and complement them with fresh fruit and yogurt. You can also try different flavors with unique toppings and spreads. Classic brunch drinks like coffee round out the experience. Let your creativity run wild and start planning your brunch get-together today!
Check our brunch menu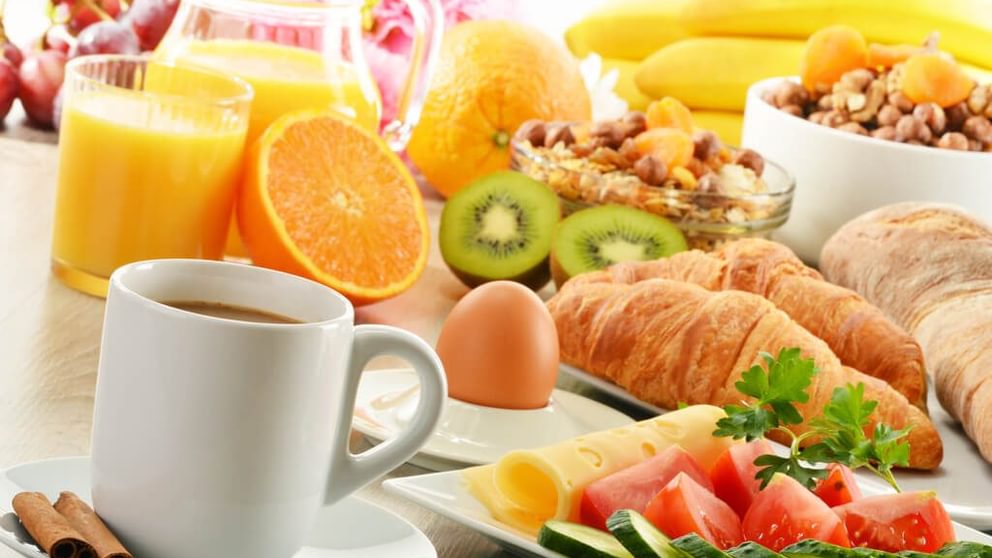 Our options for vegetarians and vegans
MYMY catering is the ideal choice for vegetarians and vegans who want to enjoy a delicious brunch meeting. Choices include mini spinach quiche, vegetable sticks with hummus dip, sun-dried tomato wrap, and vegan scrambled eggs with vegan bacon and roasted tomato, to name a few. At MYMY catering, all guests, whether they prefer meat or not, will find a wide selection of delicious dishes to suit their tastes.
Check our vegan brunch options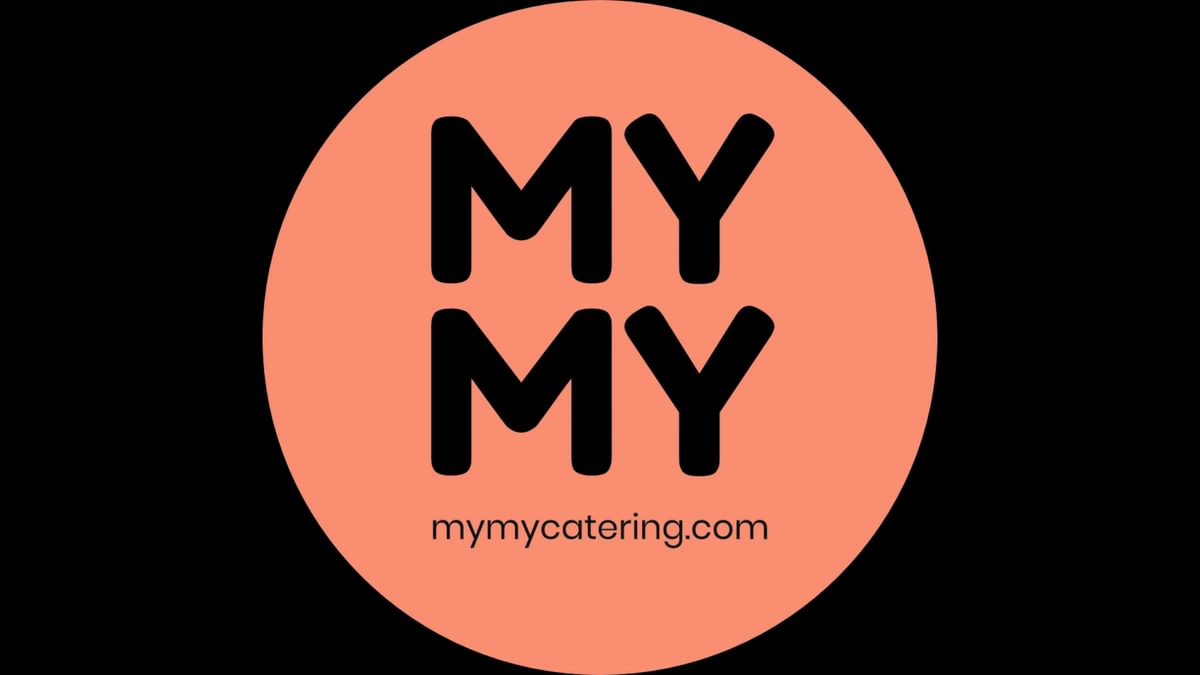 MYMY as your brunch catering partner
Choose MYMY catering as your brunch catering partner:
1. sustainability: we source all our products from carefully selected farms.
2. variety of options: Choose from a wide range of brunch offerings, including meat dishes, vegetarian and vegan alternatives.
3. flexibility: our catering concept is tailored to your specific needs and preferences. Since we have locations all over Germany, we are also close to you.
4. expert advice: need inspiration for your brunch buffet or have questions? Our customer service is here to help you every step of the way.
Talk to our MYMY consultants
If you have any questions or need a brunch concept for your next corporate event, fill out the form below and speak with our consultants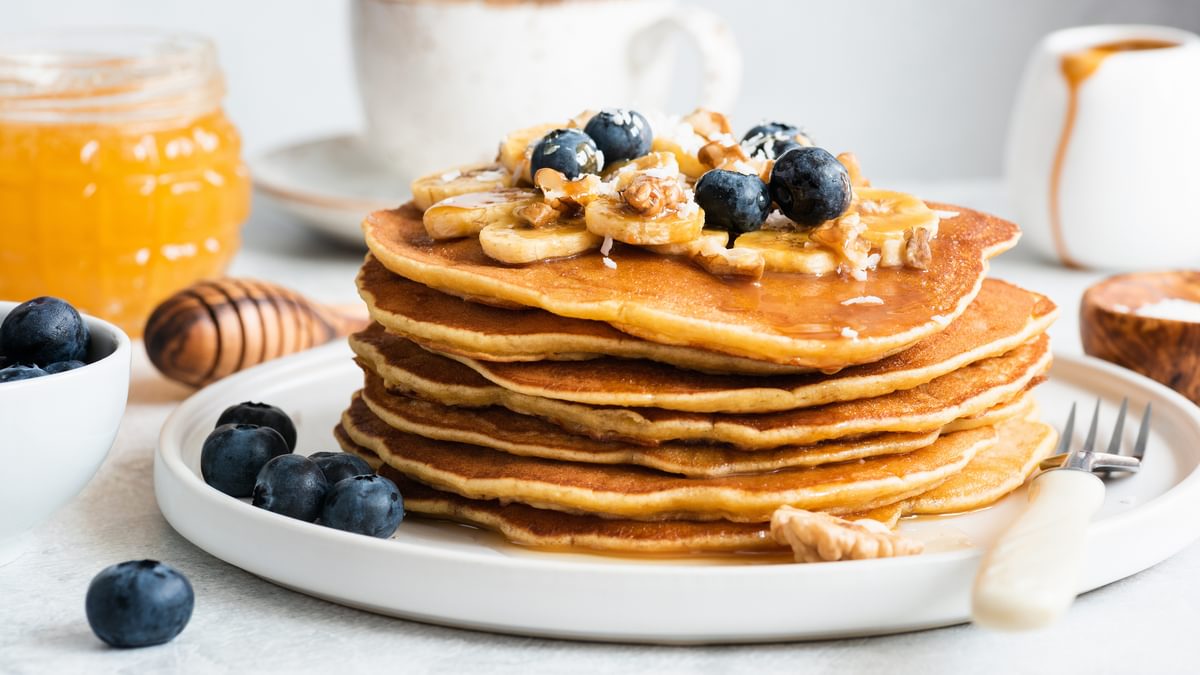 For what occasions is brunch catering suitable?
Brunch catering is an excellent choice for various occasions. It's ideal for weddings and works well for summer company parties, team building events, or just your average Wednesday at the office. Whether you're inviting a small, intimate group or a larger party, a brunch menu offers a variety of options to suit a wide range of tastes.
Order brunch today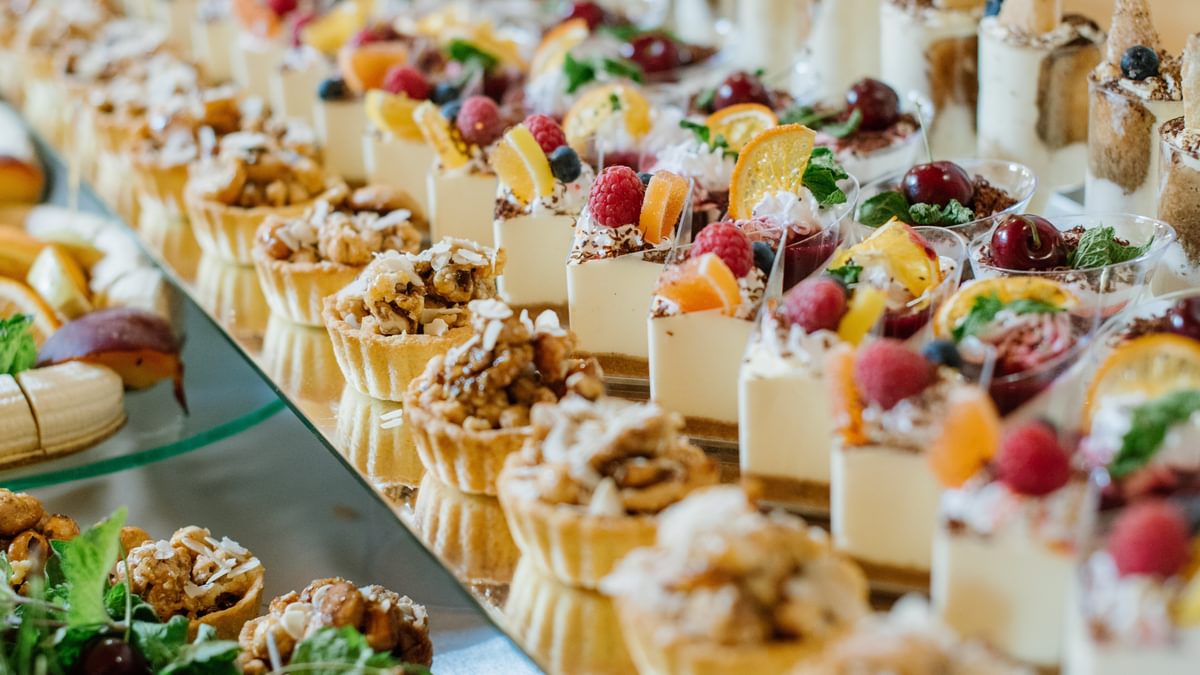 How to order your brunch catering online
Are you ready to enjoy a delicious brunch with MYMY, just like our 10,000 satisfied customers? With the convenience of our 200+ local kitchens, you can easily order brunch catering near you. We'll deliver all the essential ingredients and accessories right to your location, with no unnecessary stops in between. Become your own brunch maestro and create a unique buffet of delicious brunch dishes and desserts. Brunch buffets bring people together, promote a sense of togetherness at your event and, of course, taste absolutely delicious.
How to order