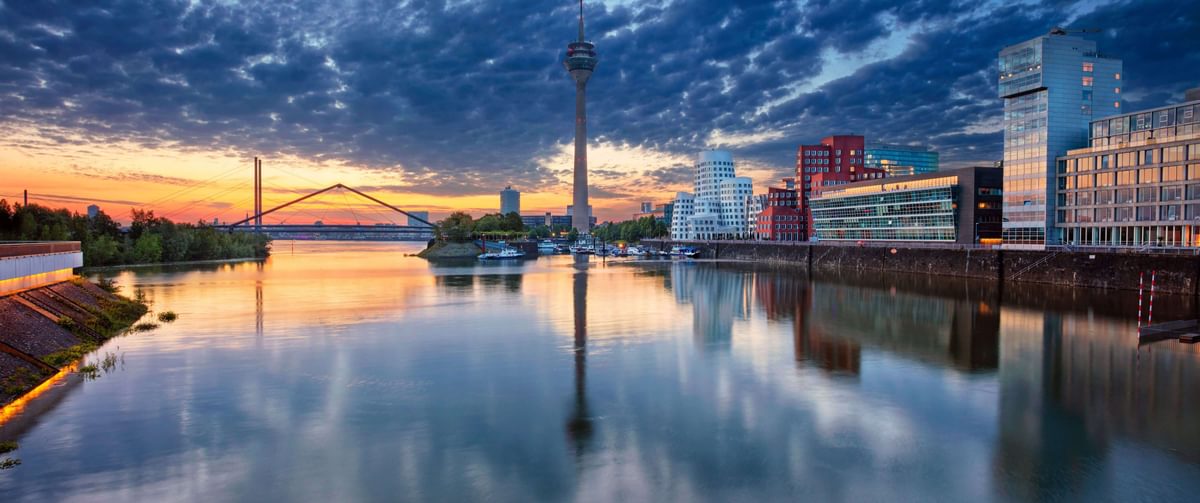 Catering in Düsseldorf
MYMY catering offers delicious food, drinks, staff, and equipment for your special occasion. We cater to events of all sizes, from weddings to birthday parties to important business events. Easy to order, free delivery in Düsseldorf and surrounding areas, transparent prices, and no hidden fees!
Check our menu options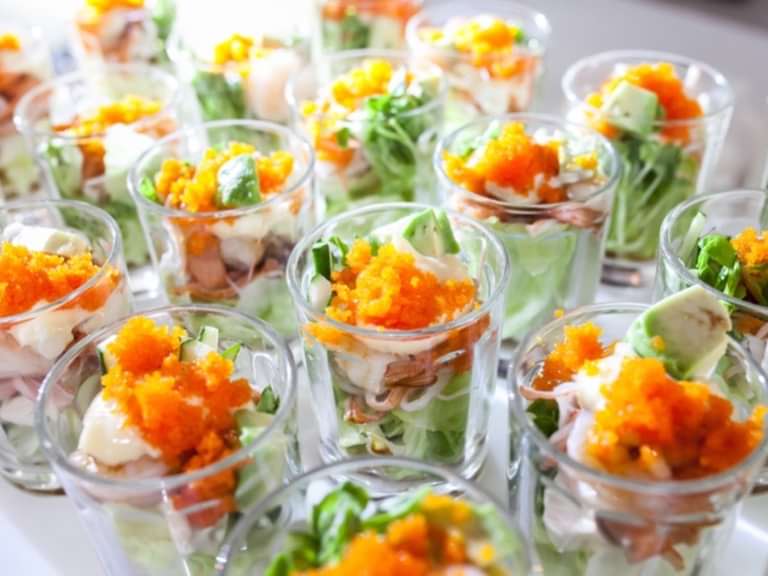 Why choose MYMY catering?
We believe that high-quality food doesn't have to be incredibly expensive and that organizing an event can be easy. Therefore, each of our clients can benefit from the following advantages:
Excellent food
Reasonable prices
Easy and transparent ordering process
No additional costs
Place your catering order today and join more than 10,000 other delighted customers!
Select menu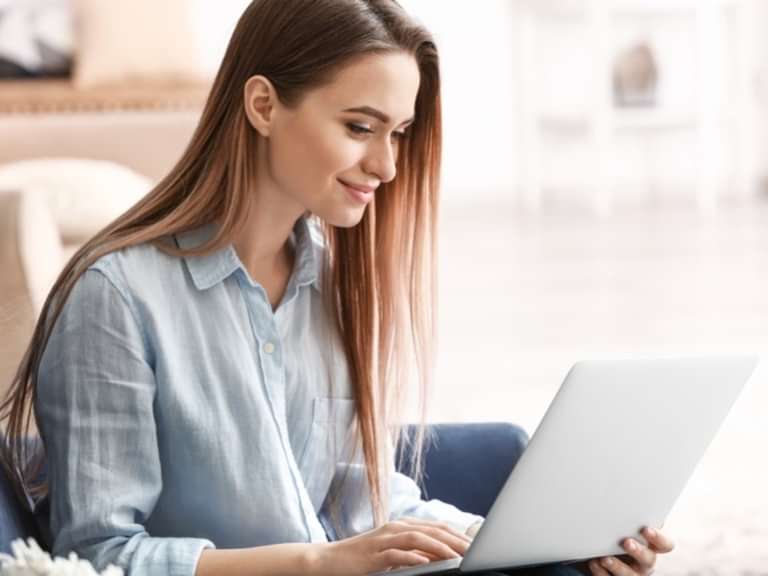 How does the ordering process work on our website?
Choose from a wide selection of menus, including buffets, finger food platters, and special menus like our BBQ menu.
Choose whether you want us to select the portion sizes (Basic, Classic, Premium) or whether you want to call the shots yourself (À la carte).
Determine the dishes, drinks, staff, and equipment you need.
Enter your payment and shipping information. We'll do the rest for you.
Click on the menu of your choice to start.
Let's get you started, choose your menu below!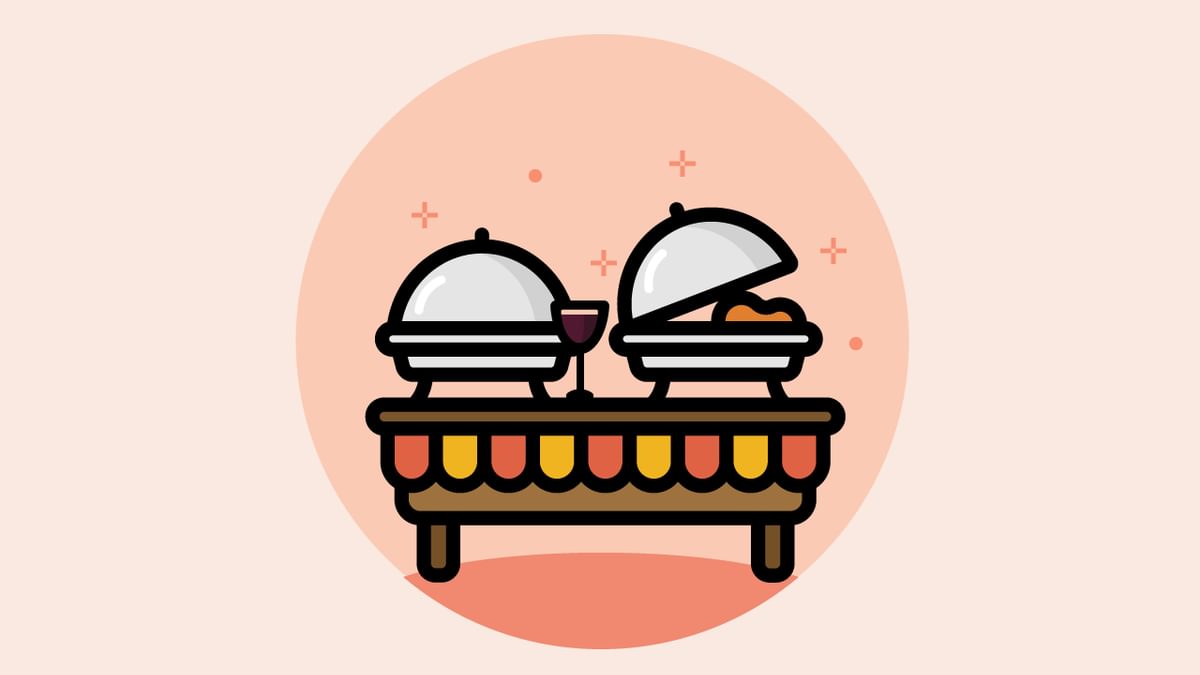 Buffet Selection
Click here and choose your Buffet menu.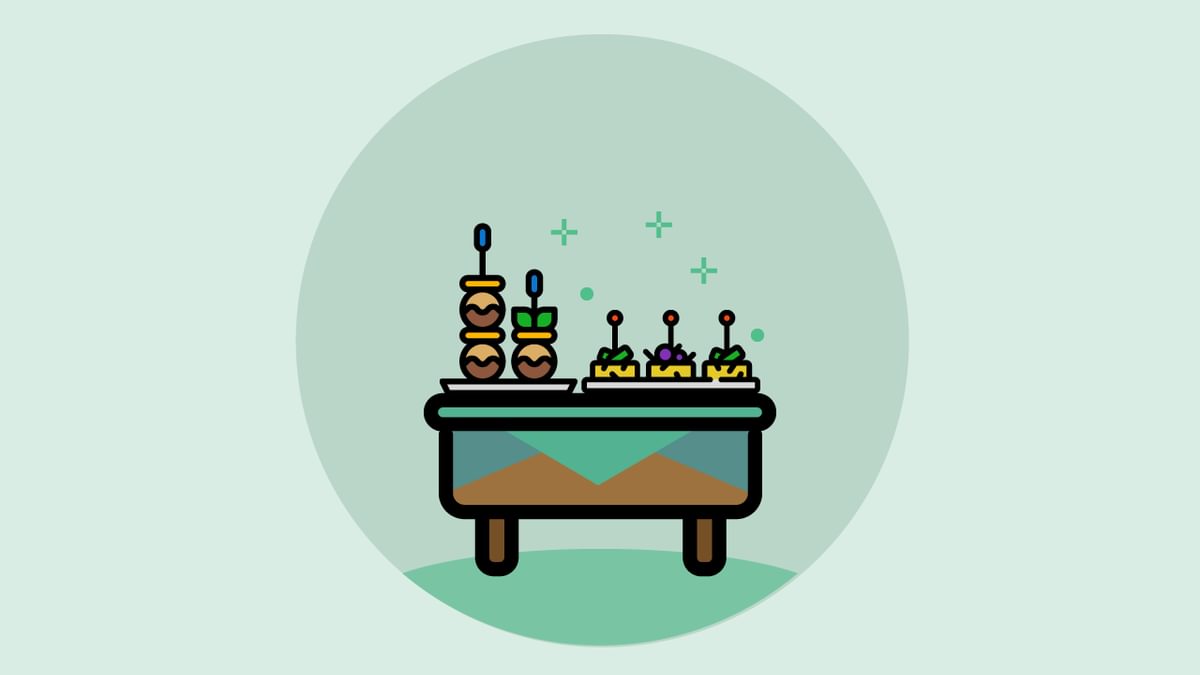 Finger Food Selection
Click here and choose your Finger Food menu.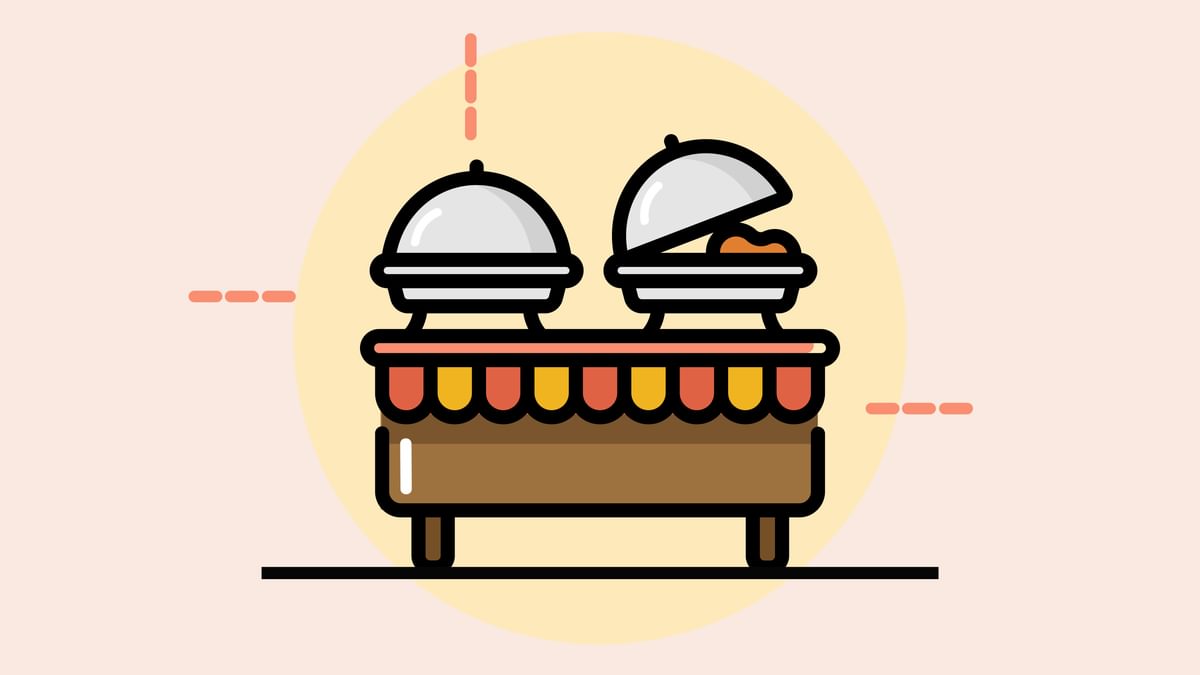 Special Packages
Click here to choose your Special Package.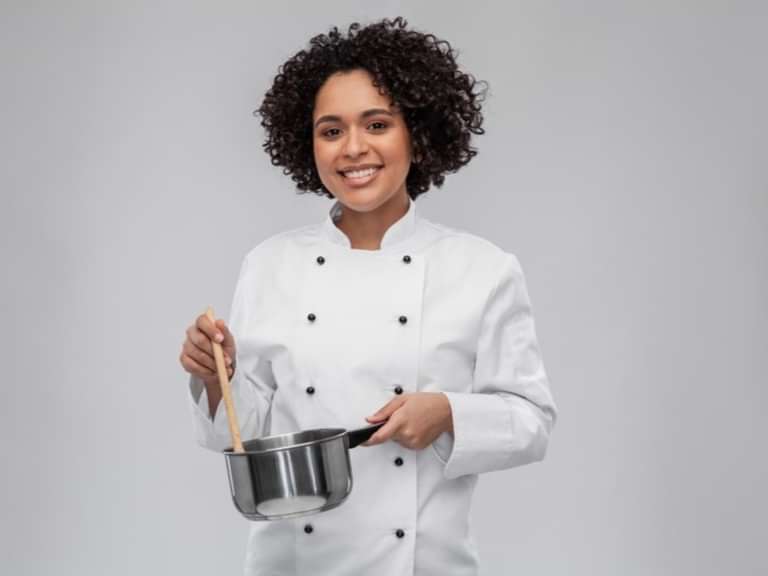 We can cater to any kind of event!
We offer catering for any occasion, large or small, in and outside of Düsseldorf. To make your event a culinary experience, you can choose from a variety of buffet options, finger food platters, and our special menu options.
Wedding Catering Düsseldorf
Event catering Düsseldorf
Company catering Düsseldorf
And more!
Select menu
For special requests talk to our consultants!
If you need a quote, advice on portion sizes, etc., fill in the form below to talk to one of our consultants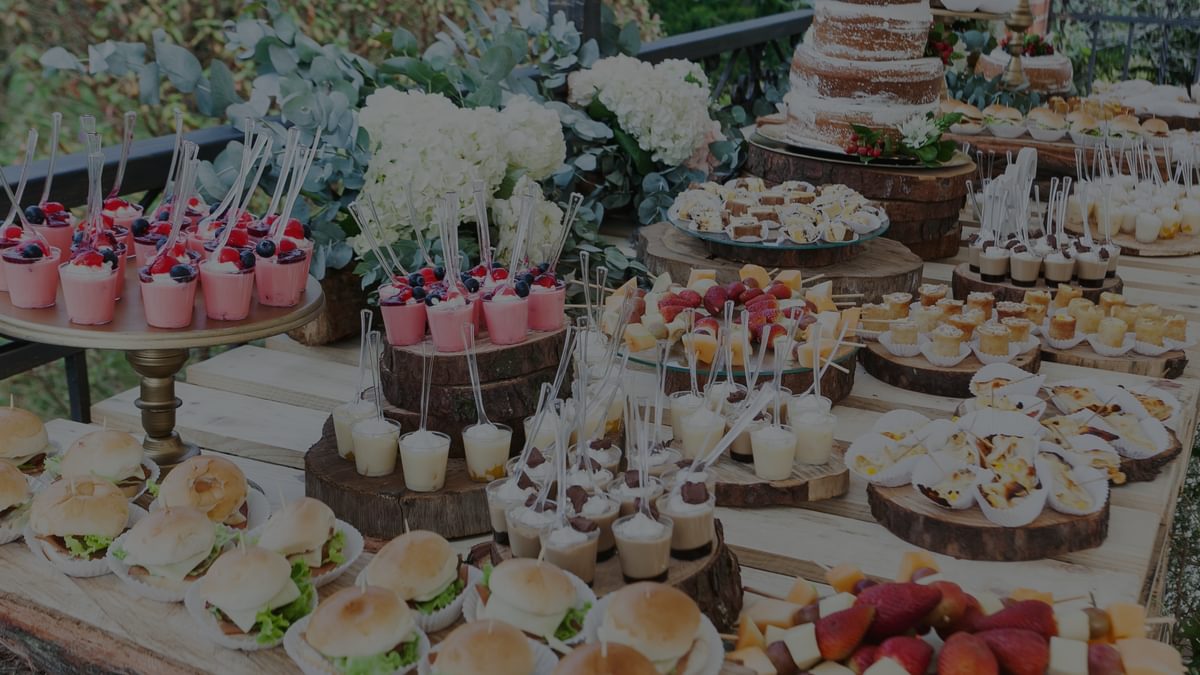 Catering for Weddings
We know that wedding planning can be stressful and emotional. While we can't be by your side through the entire process, we can make sure your guests receive delicious food and beverages while relieving you of the burden to hire staff and to purchase all necessary supplies. We take care of all catering needs for your special day in and out of Düsseldorf.
Wedding buffets - from €23,90 p.P.
Finger food platters - from €13,90 p.P.
Special offers - by request
Vegetarian options - included in all menus
Get the planning started, click the button below!
Order now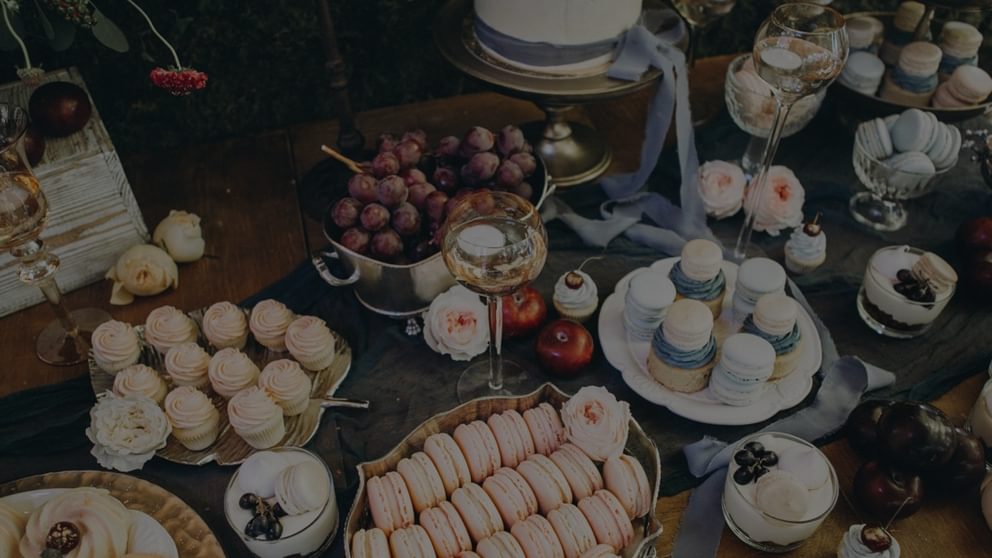 Catering for a Birthday party
Whether it's a significant birthday (like your 50th) or you just want to spend the day with your loved ones, we'll do everything we can to make it as special and memorable as possible. With MYMY catering, you can create the ideal menu for you and your guests. Plus, we can handle set-up, service, and everything else you need for your day anywhere in Düsseldorf and the surrounding area.
Finger food platters start at €13.90 per person.
Birthday buffets start at €23.90 per person.
Special offers are available upon request.
Vegetarian options - are included in all menus.
Click on the button below and order your catering today!
Order now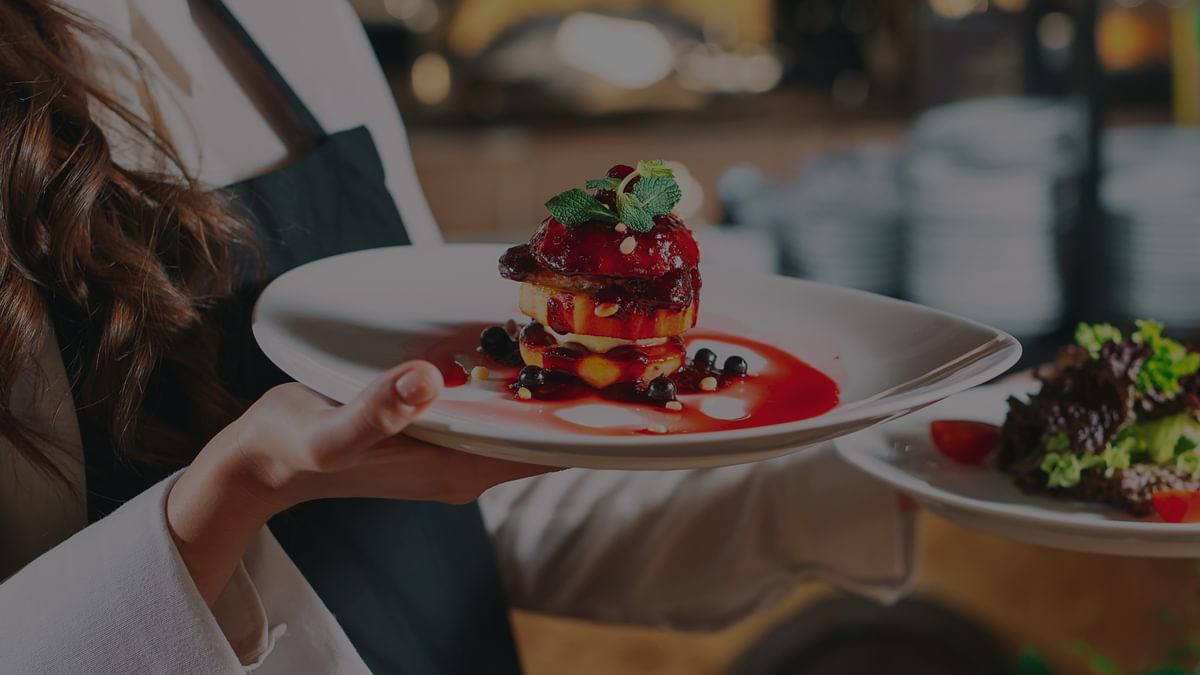 Catering for an Anniversary
For your upcoming anniversary, we will supply you with delicious food, drinks, staff, and equipment of your choice. Make the special occasion a memory worth remembering by focusing more on the experience and less on the planning. Order everything you need with a few clicks, sit back, and leave the rest to us!

Anniversary buffets - from €23.90 p.P.
Finger food platters - from €13.90 p.P.
Special offers - by request
Vegetarian options - included in all menus
Check our menus by clicking the button below
Order now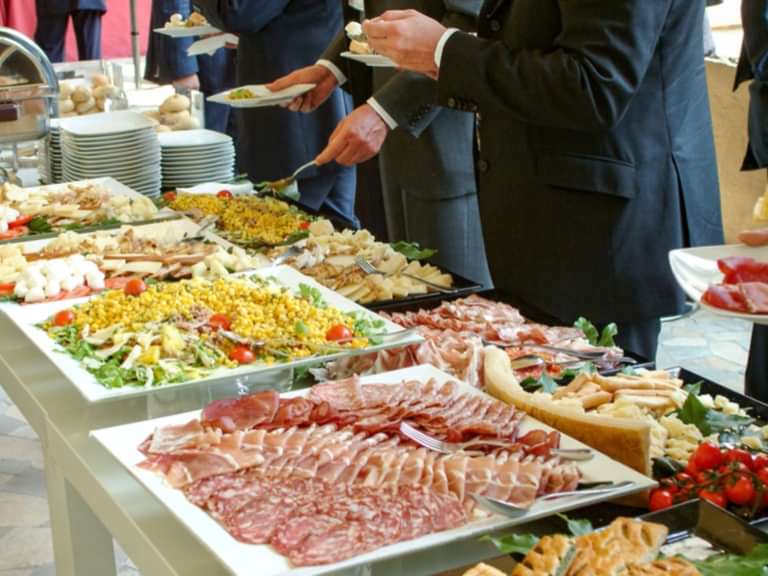 Business catering in and around Düsseldorf
In addition to private events, MYMY catering also offers options for business clients. Whether your company is based in the area or you need catering for a trade show, MYMY is the right partner for you. You can save on your budget by choosing from different types of appetizers, buffets, and specialties like BBQ.

Order online or contact our consultants for an instant quote.

Get a quote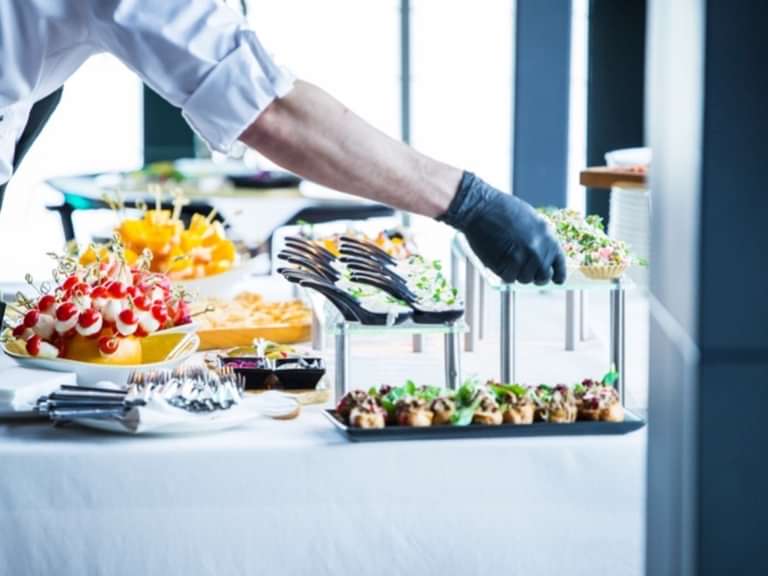 Menu options
For every occasion, we offer buffets, finger food platters as well as special menus, such as BBQ.
Buffets: A delicious selection of cold appetizers and hot main courses and delicious desserts. Our hot dishes are always delivered in heated containers and needed cutlery can be added to your order upon check out.
Finger food platers: Tasty bites elegantly presented and expertly arranged as appetizers. They come chilled, so you don't need space, plates, or cutlery.
Select menu
Free delivery for your order
We offer free catering delivery for events in or around Düsseldorf. Your order will be delivered on time and no hidden fees are added during and after the ordering process is completed. You can also change your order up to 2 working days before the delivery date.

If you have any questions, please contact us by filling out the form or see our "Frequently Asked Questions" section.
FAQ