How to Order
Ordering online is easy, requires no consultation and is done in minutes. Complete your order and pay immediately without any further hassle!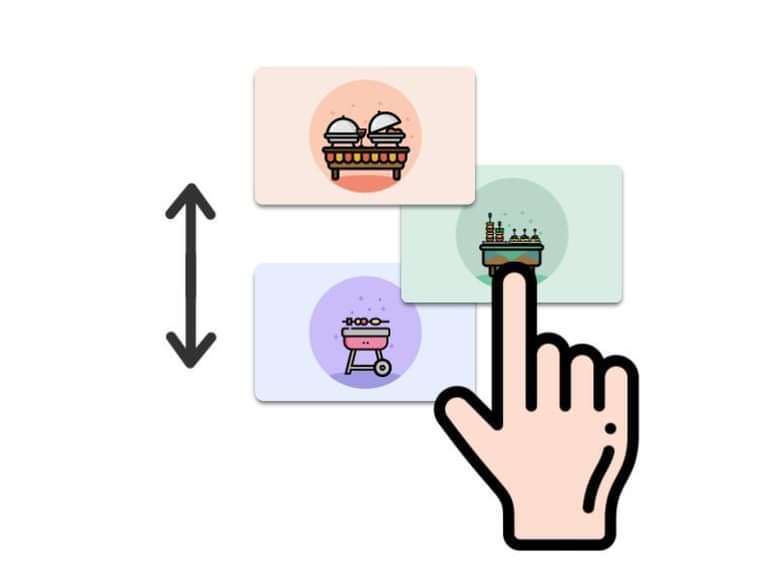 1. Choose Your Category
Do you want to serve a full meal to your guests? Then a Buffet menu is best for you.
Finger Food works too for those with smaller appetites, and is great for networking or meetings.
Special occasions warrant Special Packages. Available for BBQ, Back-to-School, Christmas and more.
All menus available individually packaged, with drinks, cutlery, service staff and more - that'll come later.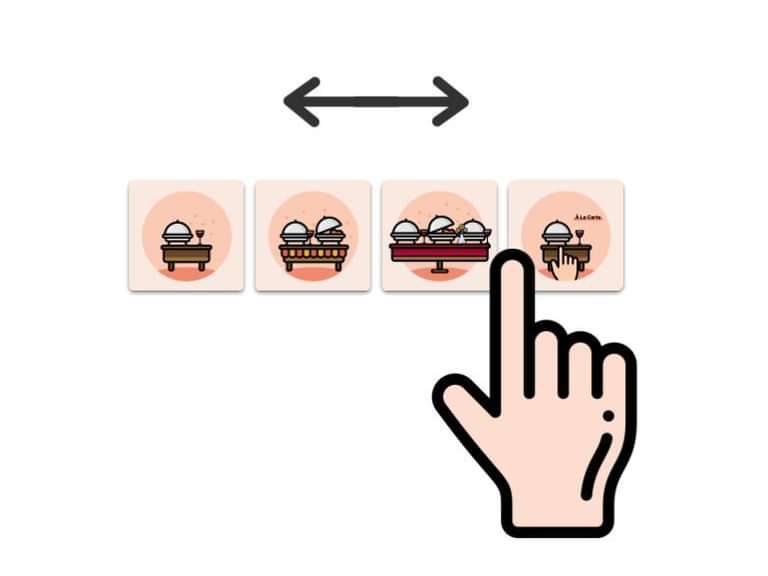 2. Choose Your Menu
Basic, Classic and Premium menus make life easy! Choose based upon desired guests, courses and variation. We'll serve multiple portions of each dish.
À La Carte menus give you full control! Choose based upon exactly how many of each dish you would like per course.
Special Packages are designed for a specific occasion. Choose as appropriate, and enjoy the ease of a suitably curated fixed menu.
Prices are based on guests and selected items, with minimum guest numbers or order value applying.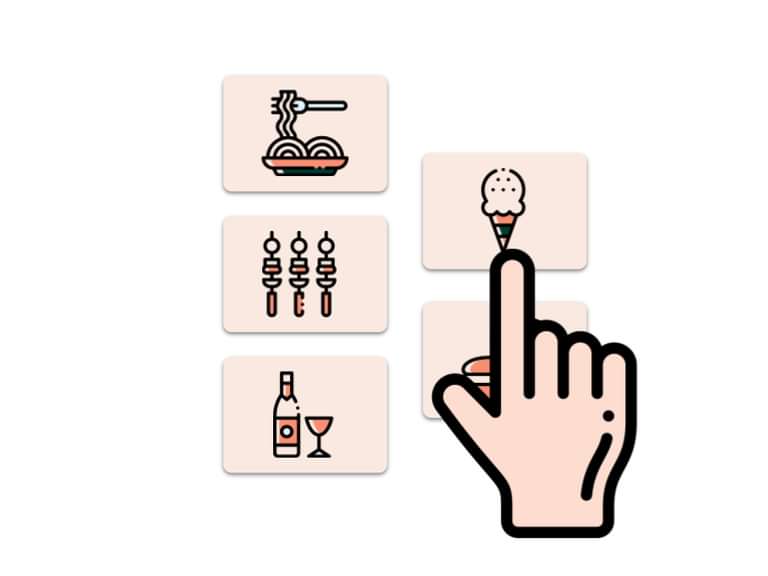 3. Choose Your Dishes & More
Course-by-Course we'll guide you through your options, simply click and select your desired dishes. If À La Carte we'll ask you to select precisely how many you wish of each.
Additional Dishes, Drinks, Ice Cream, Accessories & Staff are after the course selection. Additional fees apply for these items.

Useful Information is included with each item like descriptions, portion sizes or allergen symbols.
4. Delivery & Payment Details
Delivery Details are collected to ensure a perfect start! We recommend adding any helpful details in Special Instructions.
Payment is possible with all major credit- or debit cards, PayPal, bank transfer or invoice for business clients.
Order Completed!
It's time to sit back and relax. We'll take it from here and will keep you updated with regular emails once we've received your order, placed it with a caterer and when it's coming up to the big day.
We know things can change. If you need to update guests, dishes, location, date or anything at all feel free to contact us!

Start Now