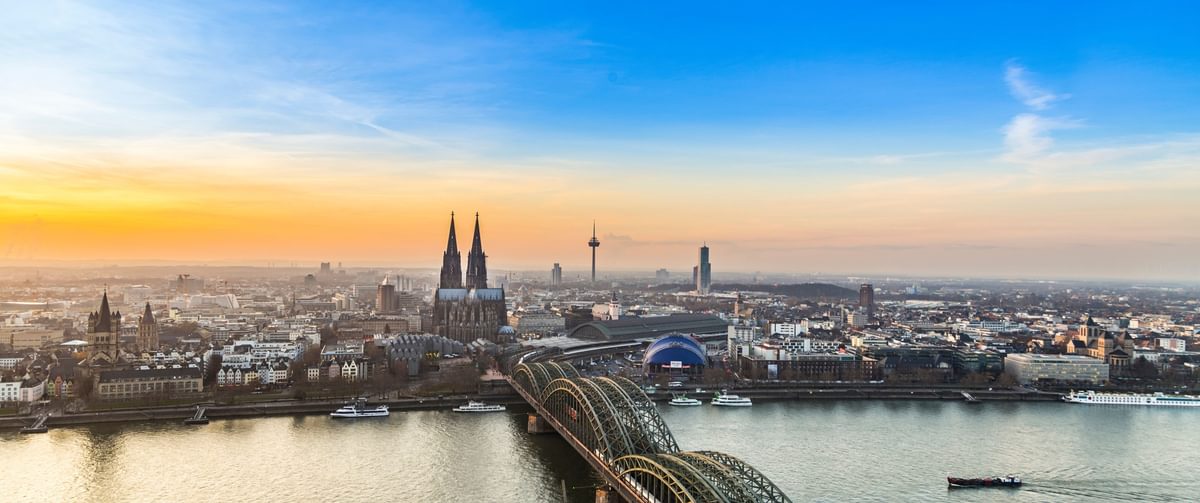 Catering in Cologne
MYMY catering provides delectable dishes, drinks, personnel, and equipment for your special occasion. We cater to any size event, from weddings to birthday parties and important business events. Simple to order, free delivery in Cologne and the surrounding area and no hidden fees!
Check our menu options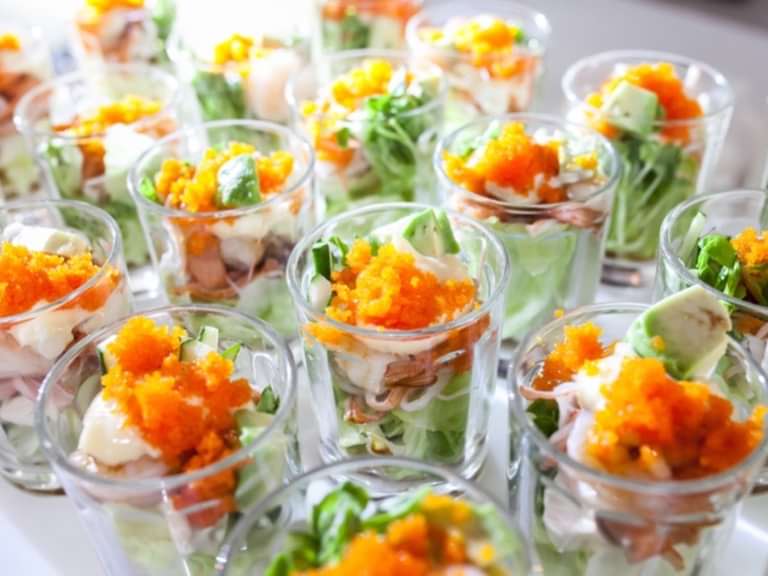 Why is MYMY catering the best catering company for your event?
We believe that paying for high-quality food shouldn't be incredibly expensive and that organizing an event can be simple. As a result, everyone of our clients can benefit from:

Excellent food
Reasonable costs
Simple ordering process
No extra costs
Select menu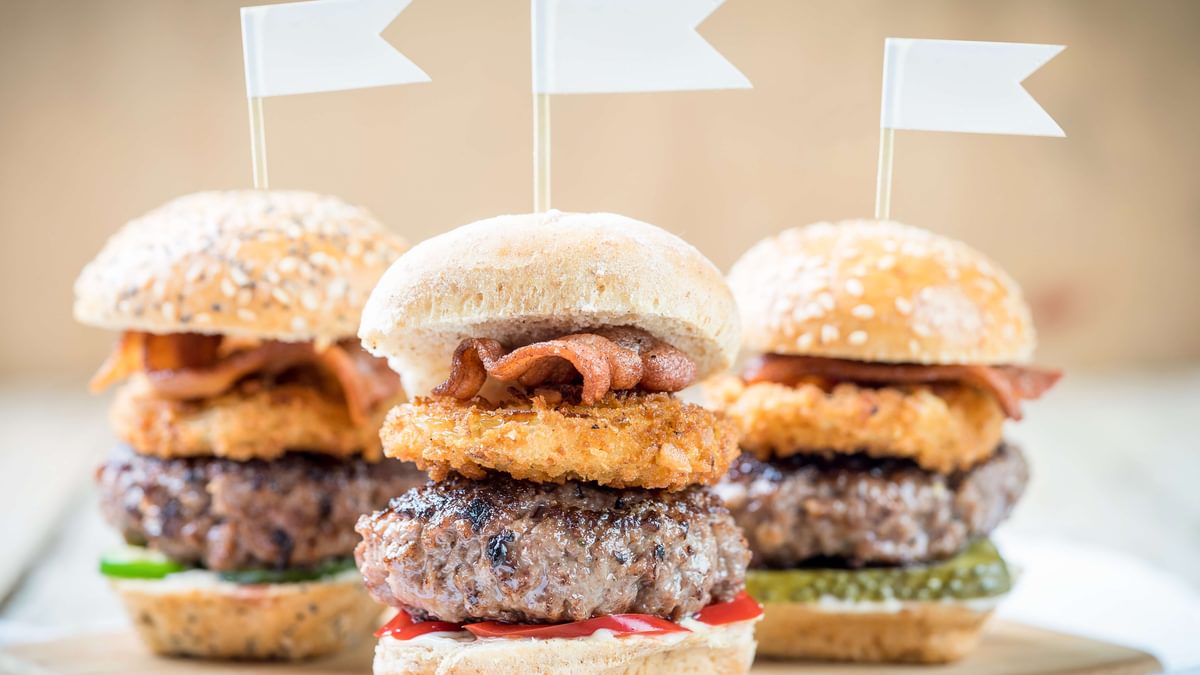 How does the ordering process work on our website?
Pick from a wide selection of menu choices, including buffets, finger food platters, and special menus like our BBQ menu.
Choose whether you want us to choose the portion sizes (Basic, Classic, Premium) or whether you want to be in charge (À la Carte).
Specify the dishes, drinks, staff, and equipment, that you prefer and need.
Input your payment and shipping information.
Let us handle the rest.

Click on the menu of your choice to start.
Let's get you started, choose your menu below!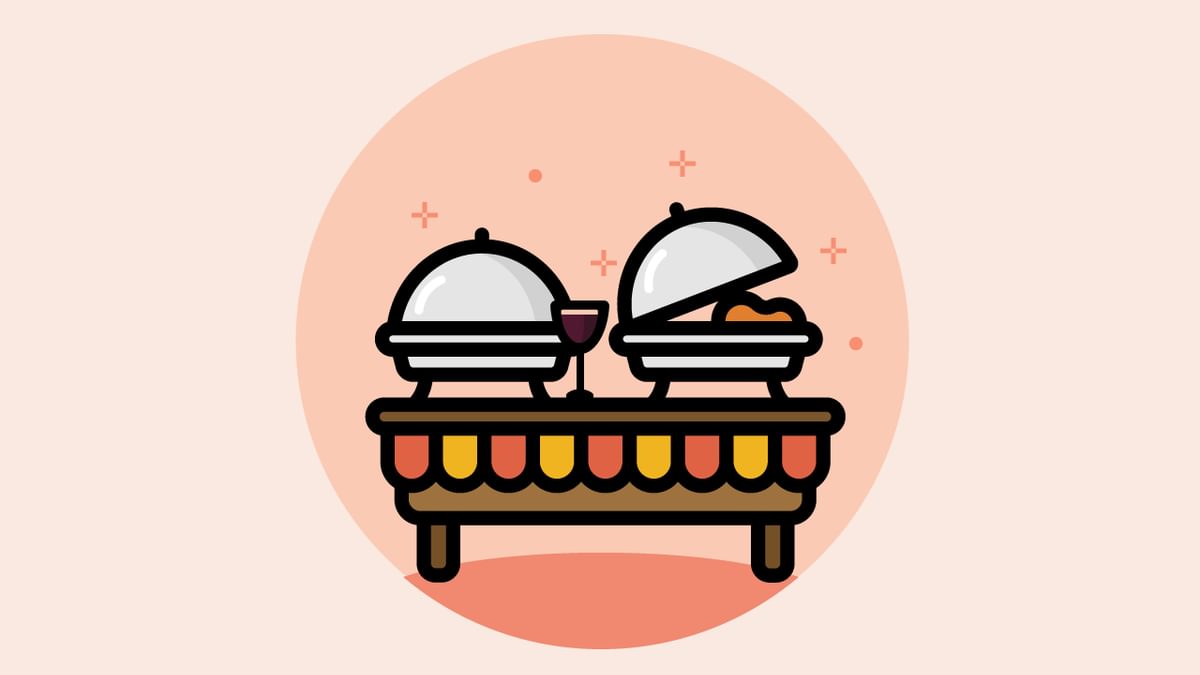 Buffet Selection
Click here and choose your Buffet menu.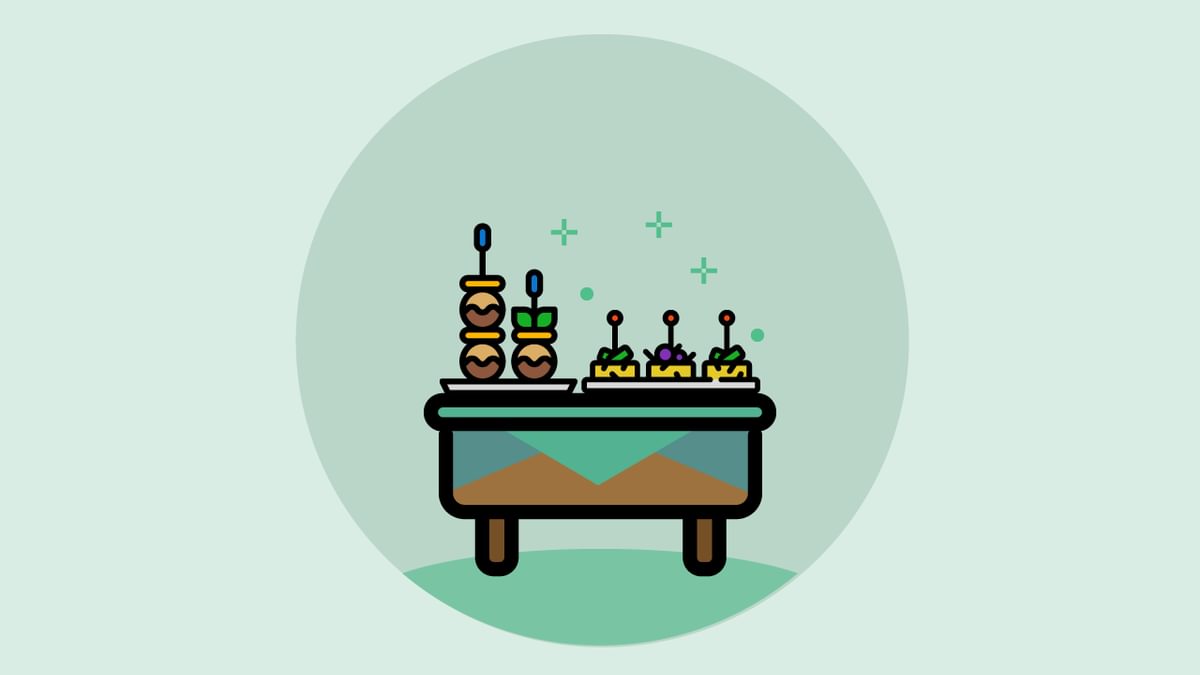 Finger Food Selection
Click here and choose your Finger Food menu.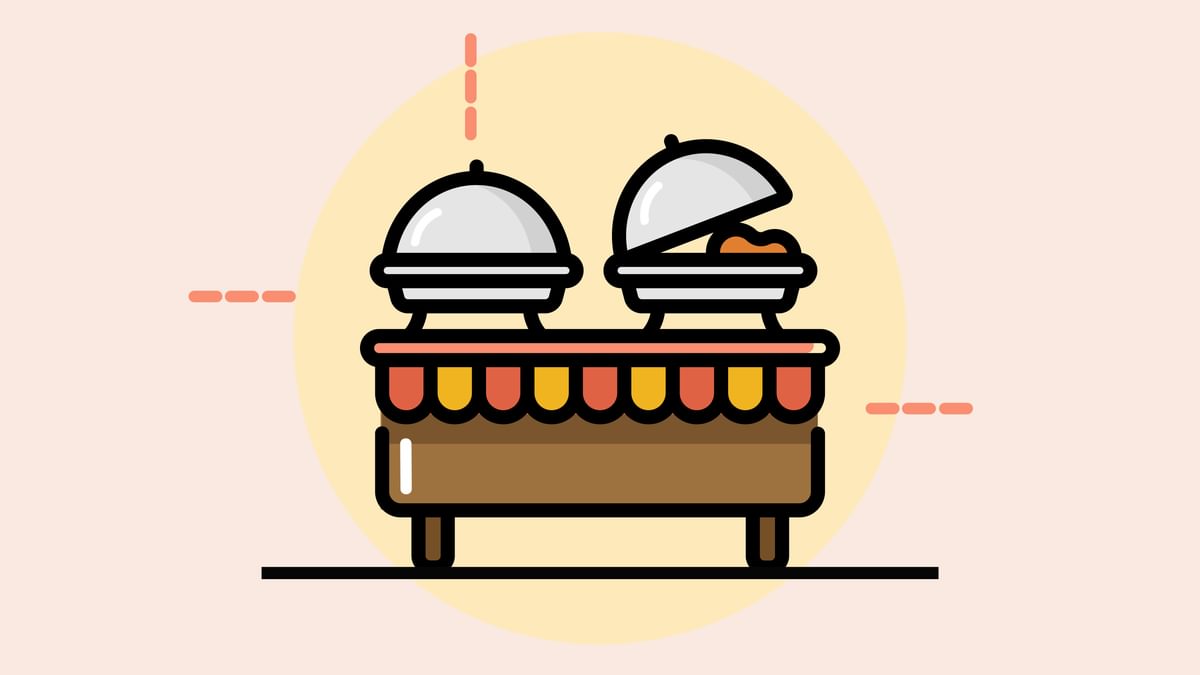 Special Packages
Click here to choose your Special Package.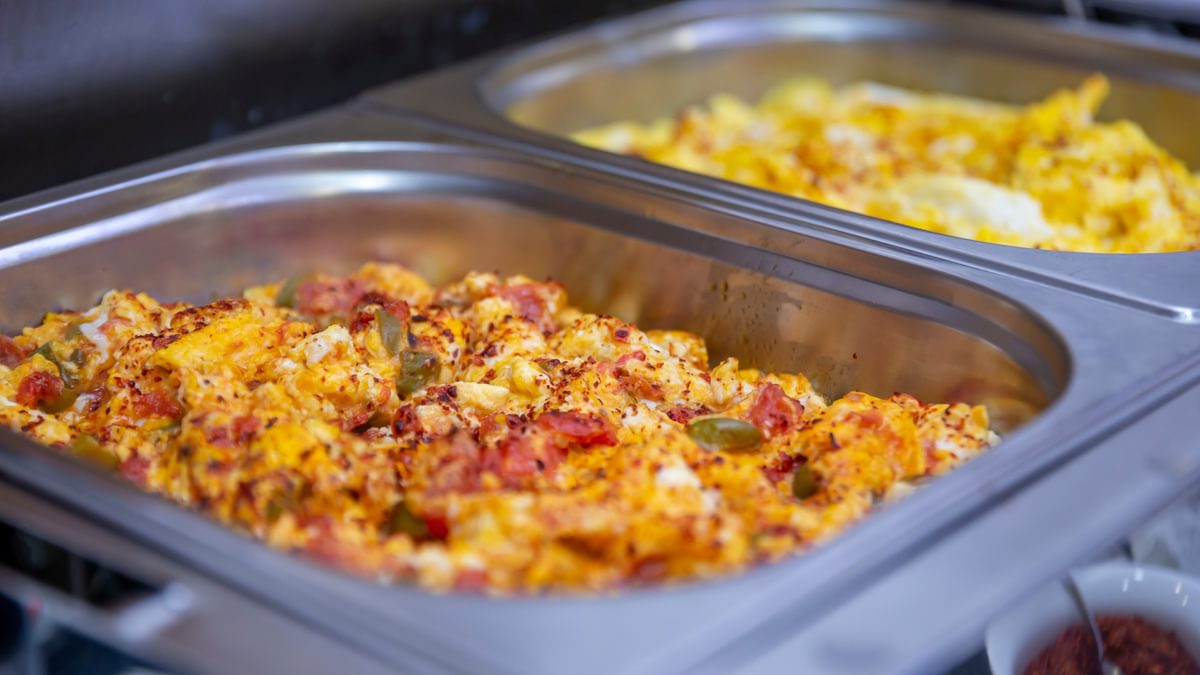 We can accommodate any type of event!
We cater to every occasion, large or small, in and out of Cologne. To make your event unique, you can select from a variety of buffet options, finger food platers, and our special menu options, such as our BBQ menu.
Wedding Catering Cologne
Event Catering Cologne
Company Catering Cologne
And more!
Select menu
For special requests talk to our consultants!
If you need a quote, advice on portion sizes, etc., fill in the form below to talk to one of our consultants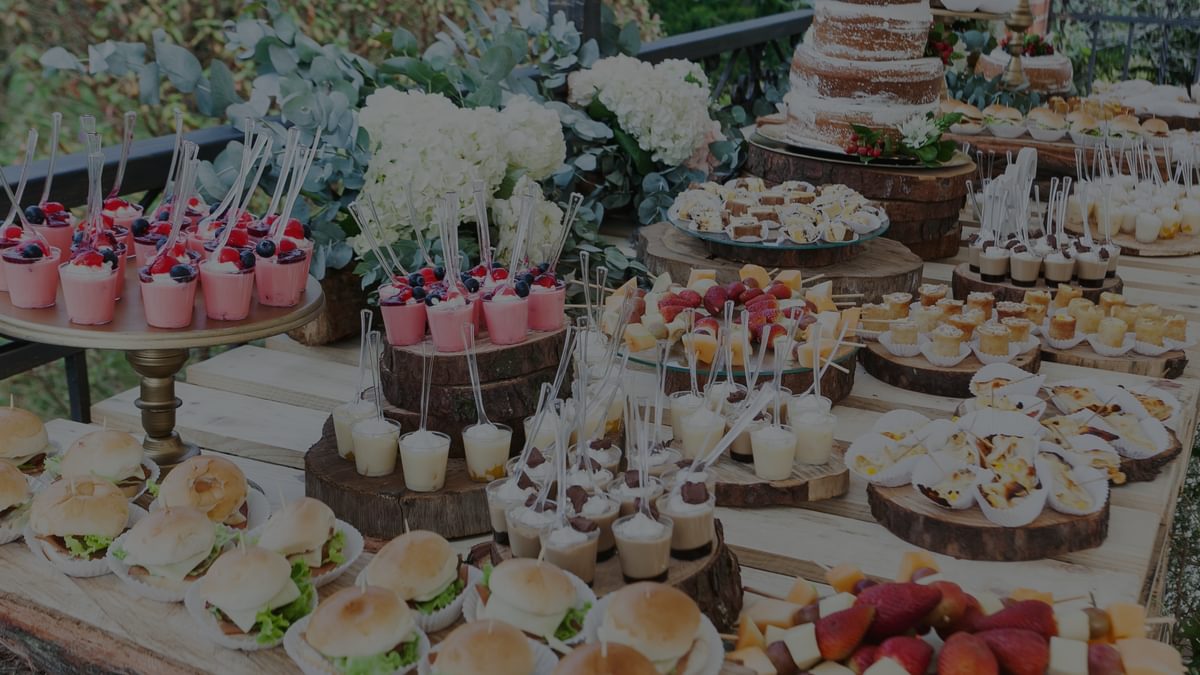 Wedding Catering
We understand that wedding planning can be stressful and emotional. Even though we are unable to assist you throughout the entire process, we can ensure that your guests receive delectable food and beverages while relieving you of the burden of hiring staff and purchasing necessary supplies. We handle all catering requirements for your special day in and out of Cologne.

Wedding buffets start at €23.90 per person.
Finger food stands start at €13.90 per person.
Special offers are available upon request.
Vegetarian options are available on all menus.
To start planning, click the button below!
Order now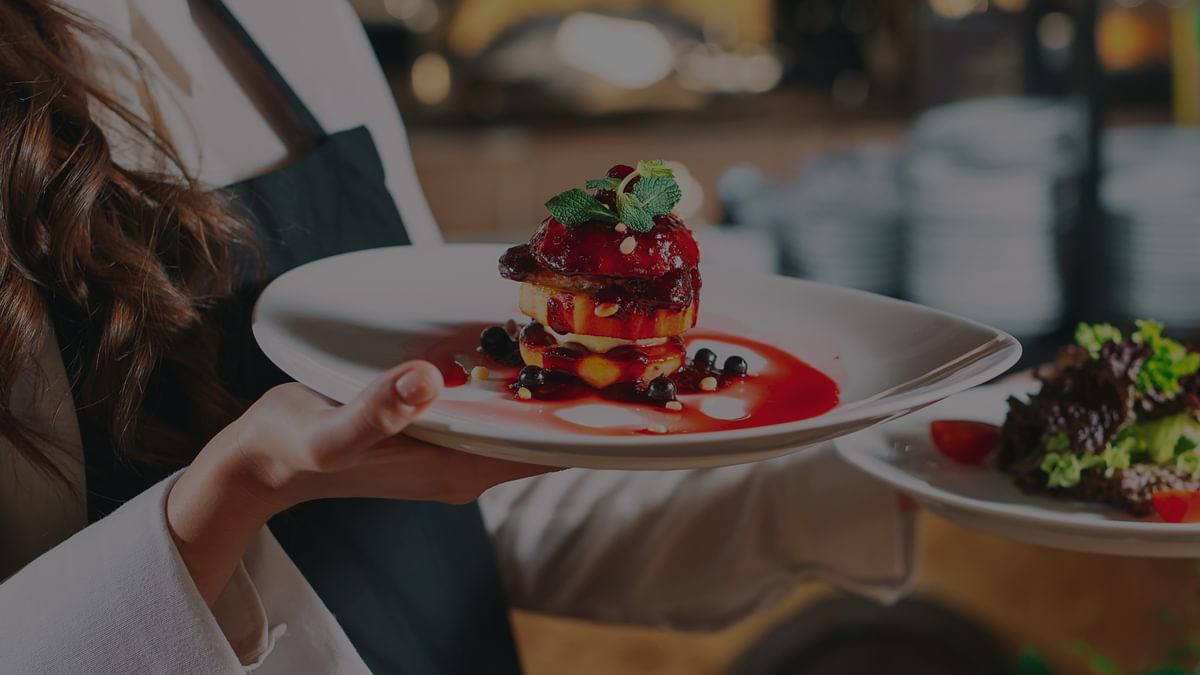 Anniversary Catering
Making your anniversary as special and memorable as we can is our commitment. Choose your ideal menu for you and your guests based on your preferences. We also offer any other services you might require for your event in Cologne and the surrounding area, including waiting and set-up services.

Anniversary buffets - from €23.90 p.P.
Finger food stands - from €13.90 p.P.
Special offers - by request
Vegetarian options - included in all menus
Check our menus by clicking on the button below
Order now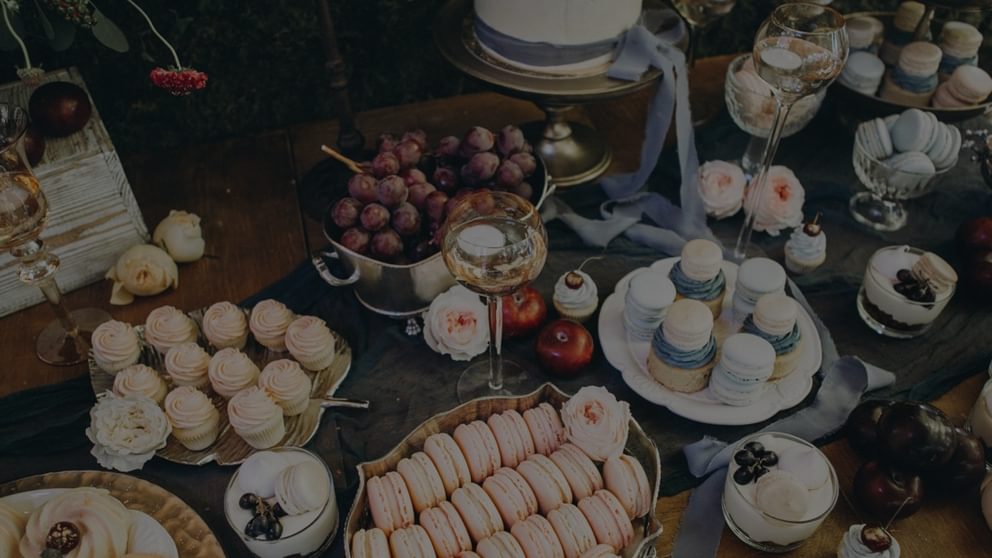 Birthday Catering
No matter if it is a significant birthday (like your 50th) or you just want to spend your day with your dear ones, we will do everything we can to make it as special and memorable as possible. MYMY catering allows you to create the ideal menu for you and your guests. Furthermore, we provide set-up services, wait services, and everything else you need for your day, anywhere in Cologne or the surrounding area.

Finger food platters - from €13.90 p.P.
Celebratory Buffets - from €23.90 p.P.
Special offers - upon request
Vegetarian options- included in all menus
Check our menus by clicking on the button below
Order now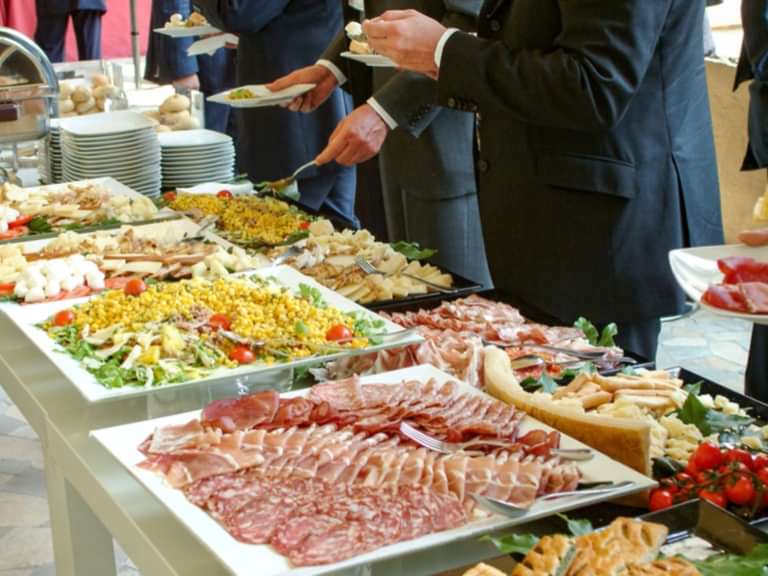 Business catering in and around Cologne
Apart from private events, MYMY catering also offers options for business clients. Whether your company is headquartered in the area or you need catering to attend a trade show, MYMY is the right partner for you. You can save on your budget by choosing from different types of appetizers, buffets and specialties like BBQ.
Order online or contact our consultants for a quote.

Get a quote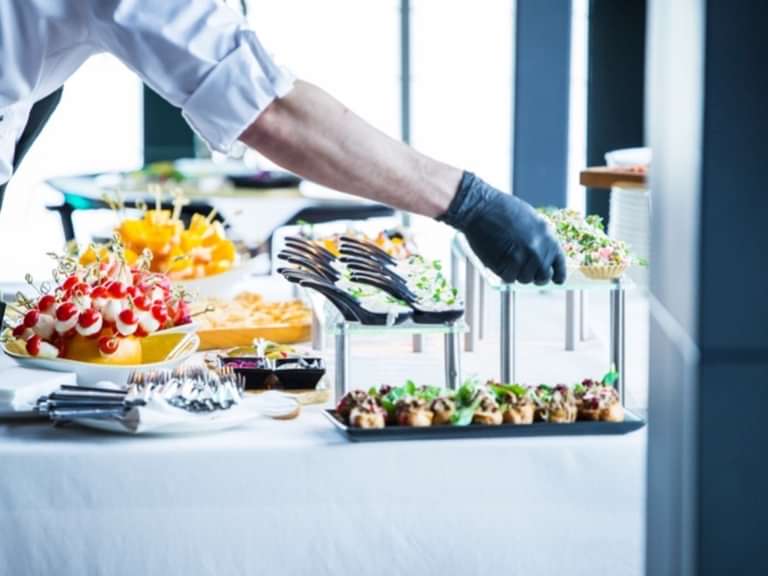 Menu options
For every occasion, we offer buffets, finger food platters as well as special menus, such as BBQ.
Buffets: A delicious selection of cold and hot entrees and delicious desserts. Cutlery can be purchased in addition to heated main courses delivered in containers.
Finger food platers: Tasty small plates elegantly presented and expertly presented as appetizers. It is delivered chilled, so you don't need much place, plates or cutlery.
Select menu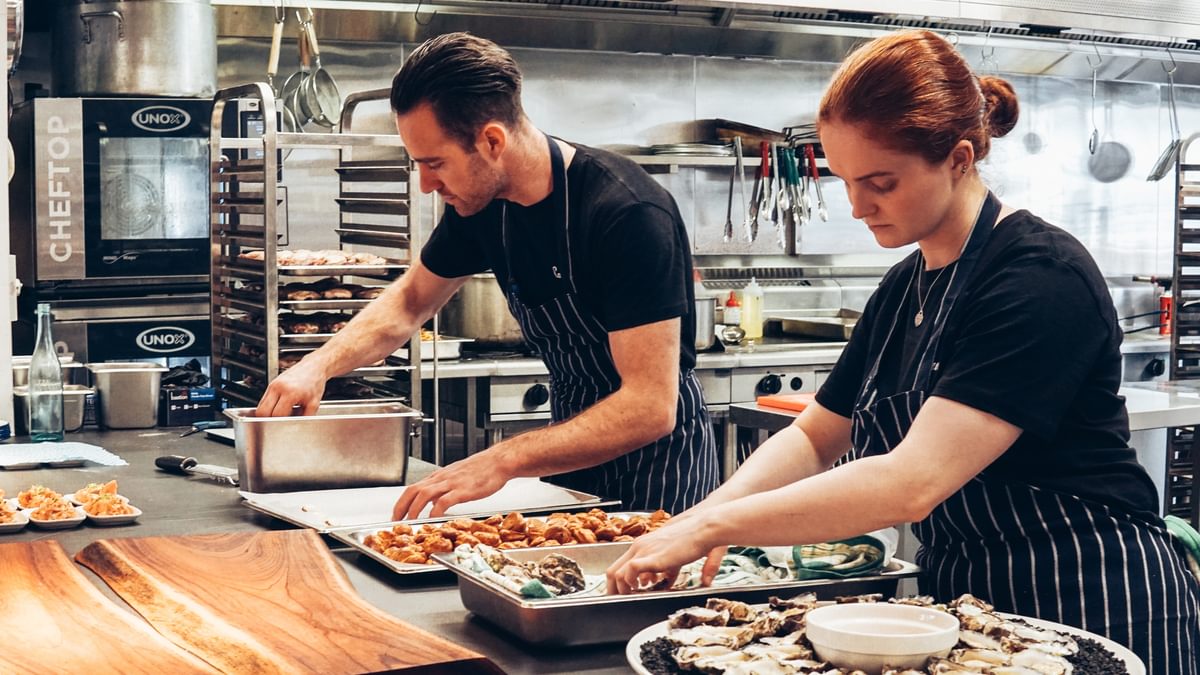 Free delivery on your order
We offer catering for your event in Cologne or the surrounding area. Your order will be delivered free of charge and in a timely manner. In addition, you can change your order up to 2 business days before the delivery date.

If you have any questions, please contact us by filling out the form above or check out our Frequently Asked Questions section.
FAQ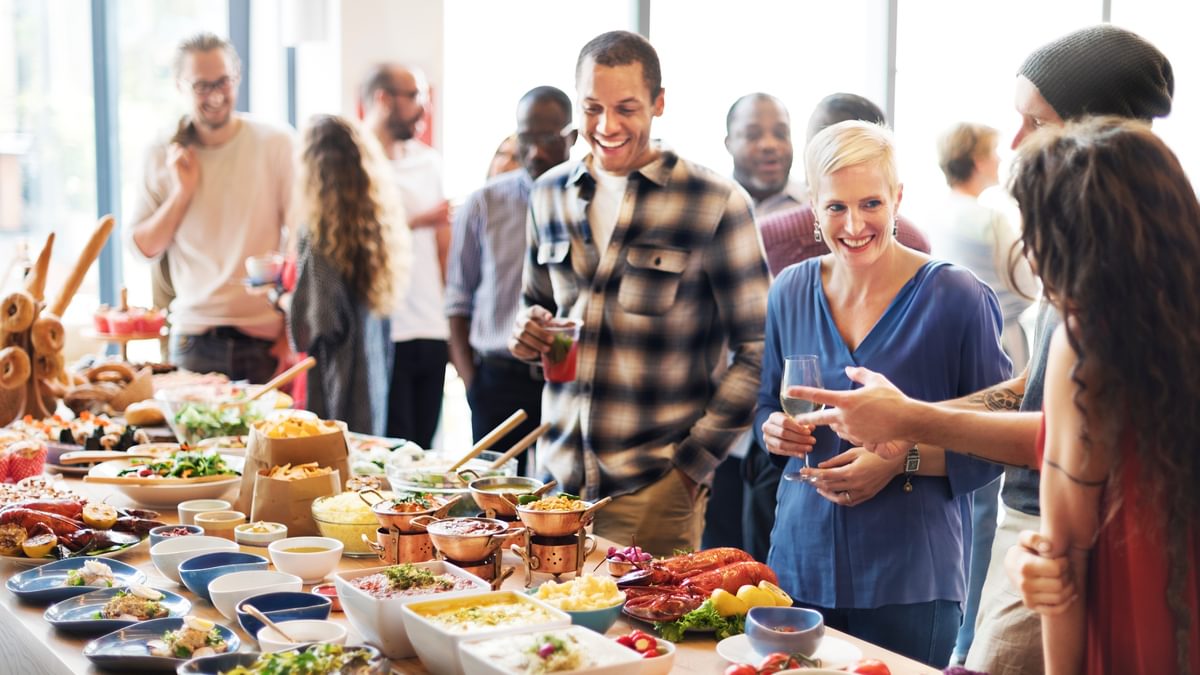 Select menu and order conveniently online
We from MYMY take care of every occasion and every wish. And not only in Cologne - our catering service is also available in other cities in NRW and throughout Germany. Whether you are looking for a varied catering in Düsseldorf or a culinary catering experience in Münster, we bring our delicacies and passion for good food to you. With just a few clicks you can complete your order and look forward to fresh and creative dishes.
Choose your menu