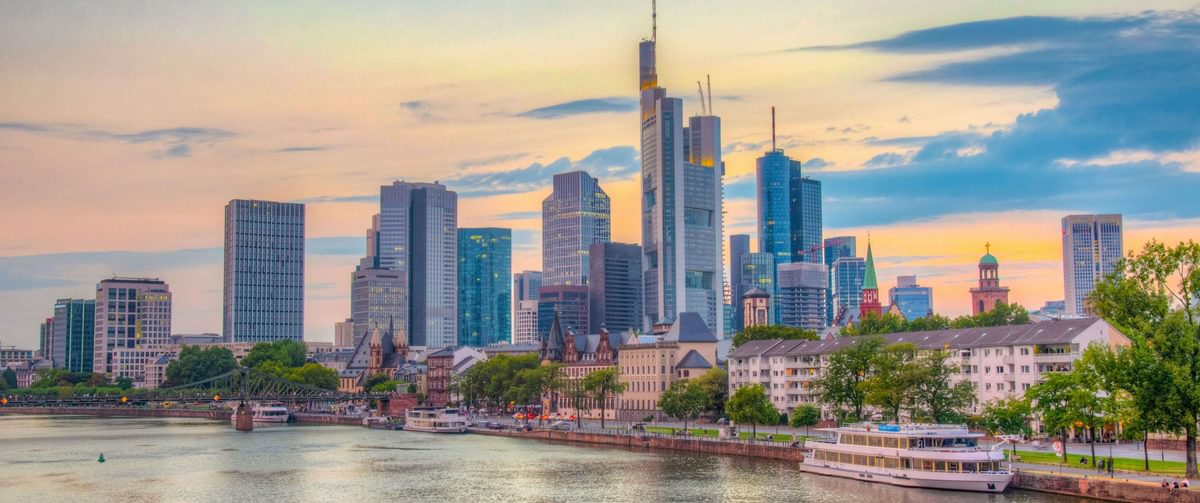 Catering in Frankfurt
For your special occasion MYMY catering delivers delicious dishes, drinks, personnel and equipment. We cater to any event no matter the size, from weddings to anniversaries and important business events. Easy to order, free delivery for Frankfurt and the area and no hidden fees!
Check our menu options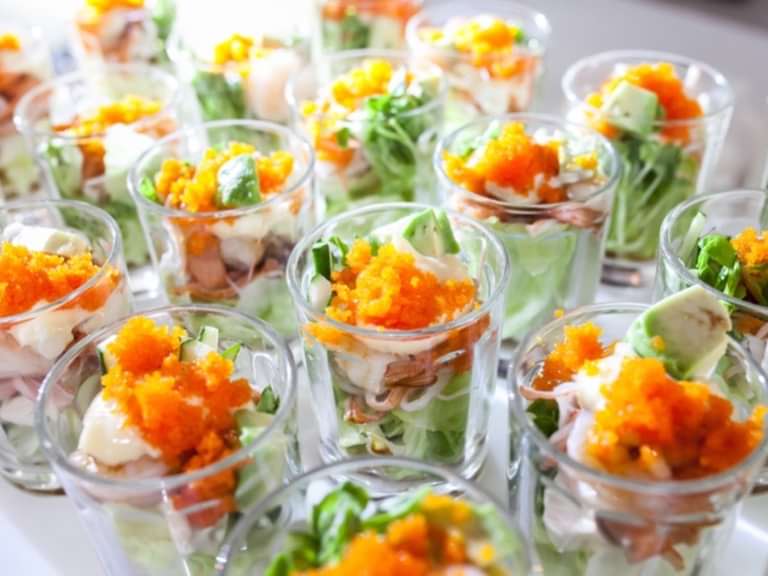 Why MYMY catering is the right catering partner for your event?
We believe that quality food should not break the bank and organizing an event can be hassle free. That is why every one of our clients can enjoy:

Excellent quality food
Affordable prices
Easy to order process
No hidden fees
Join more than 10,000 satisfied clients and order your catering now!
Order now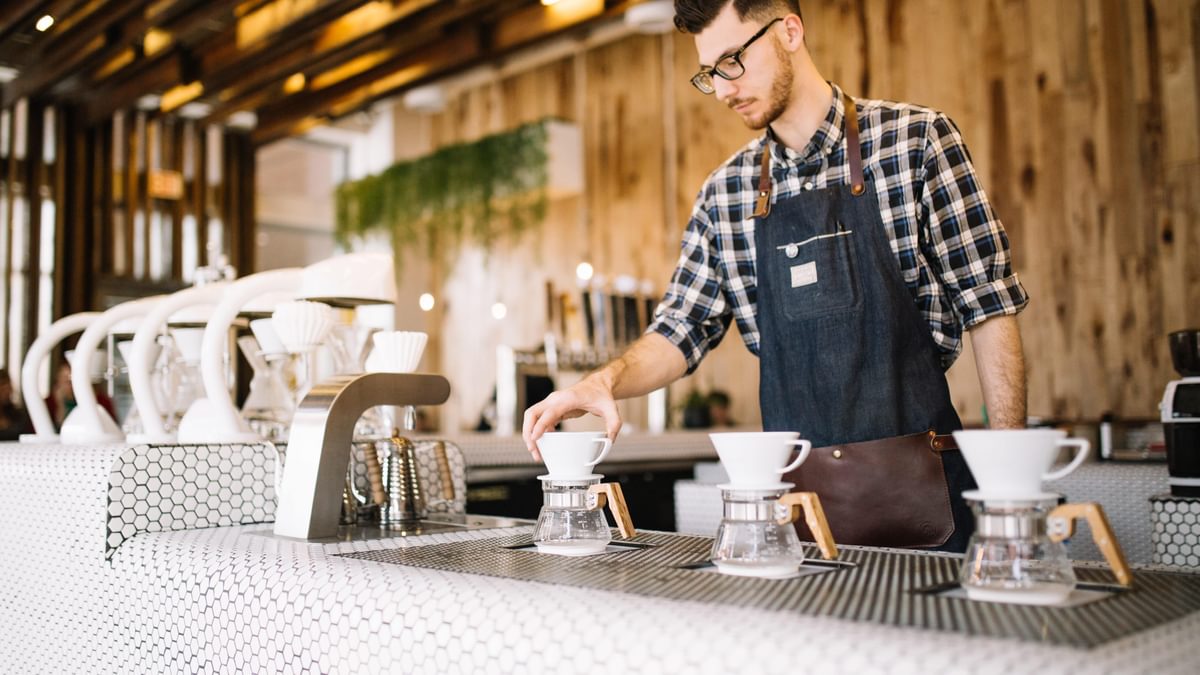 How does our online ordering process works?
Choose from variety of menu options, including buffets, finger food platters, and special menus, such as our BBQ menu.
Decide if you want we to calculate the portion sizes (Basic, Classic, Premium) or if you want to be in control (À La Carte).
Add your preferred dishes, beverages, equipment, and staff.
Fill in your delivery details and payment method. Leave the rest to us!
Click on the menu of your choice to start.
Let's get you started, choose your menu below!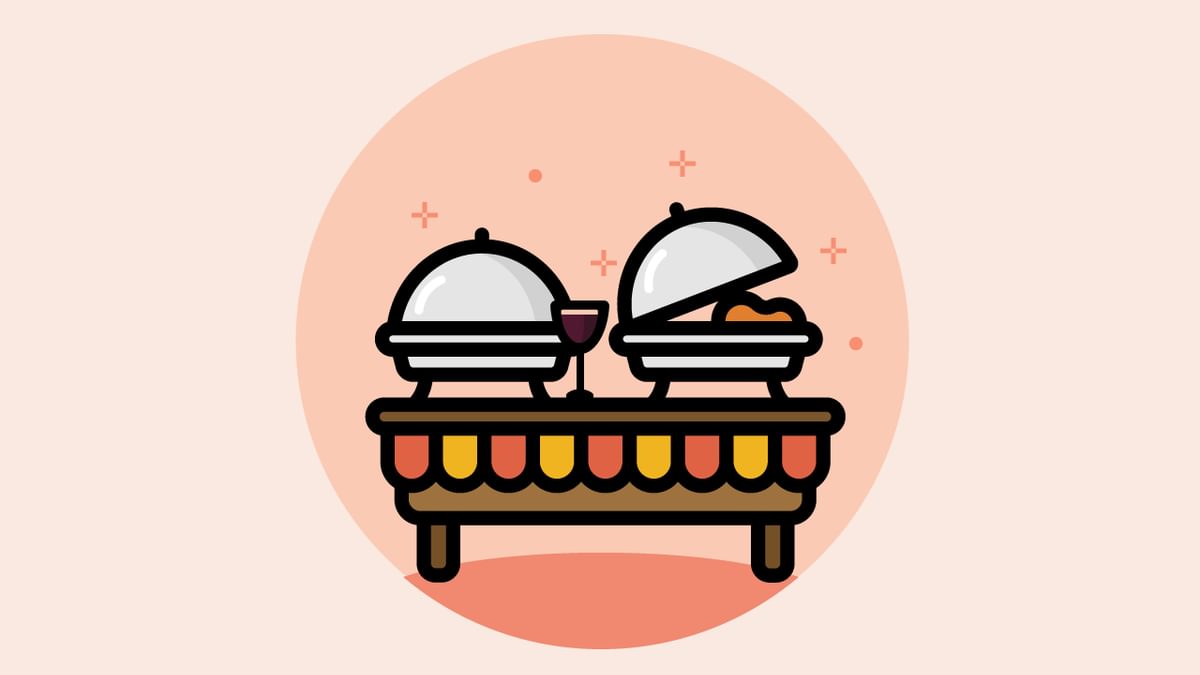 Buffet Selection
Click here and choose your Buffet menu.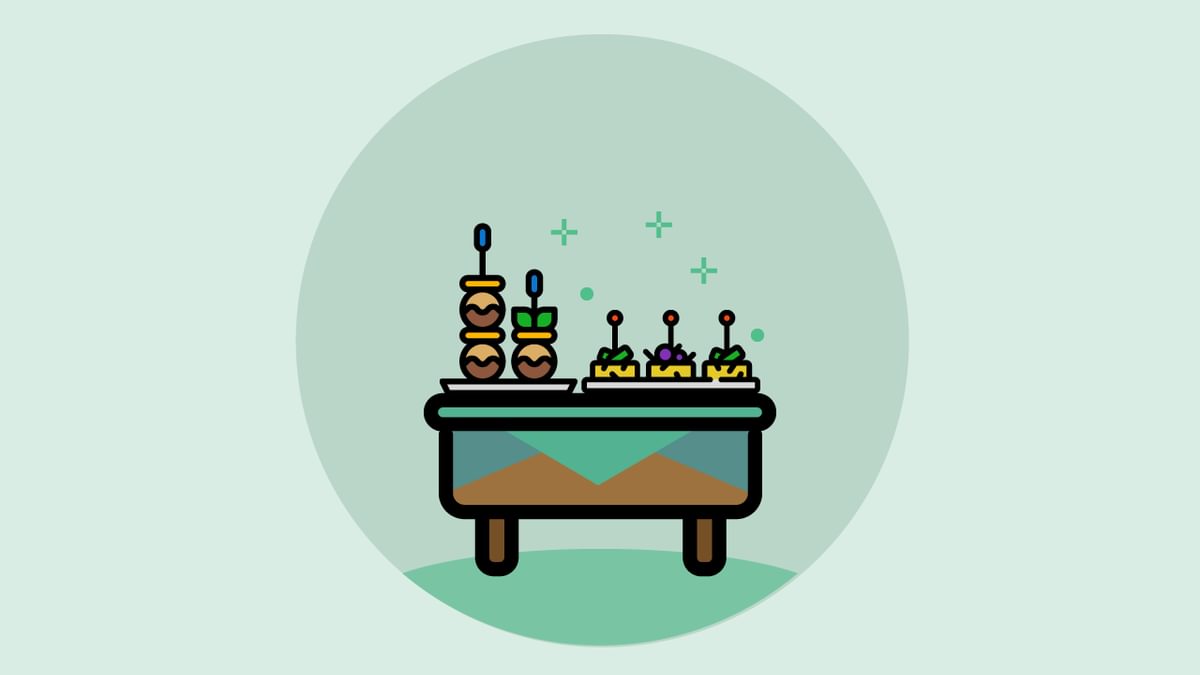 Finger Food Selection
Click here and choose your Finger Food menu.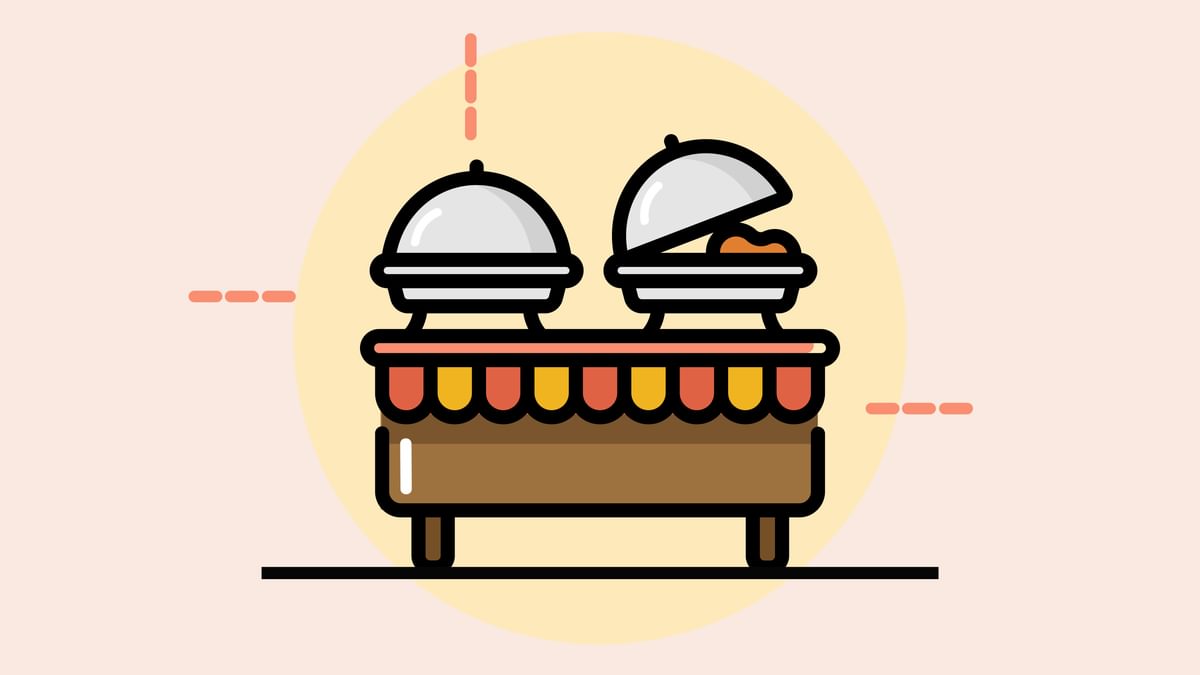 Special Packages
Click here to choose your Special Package.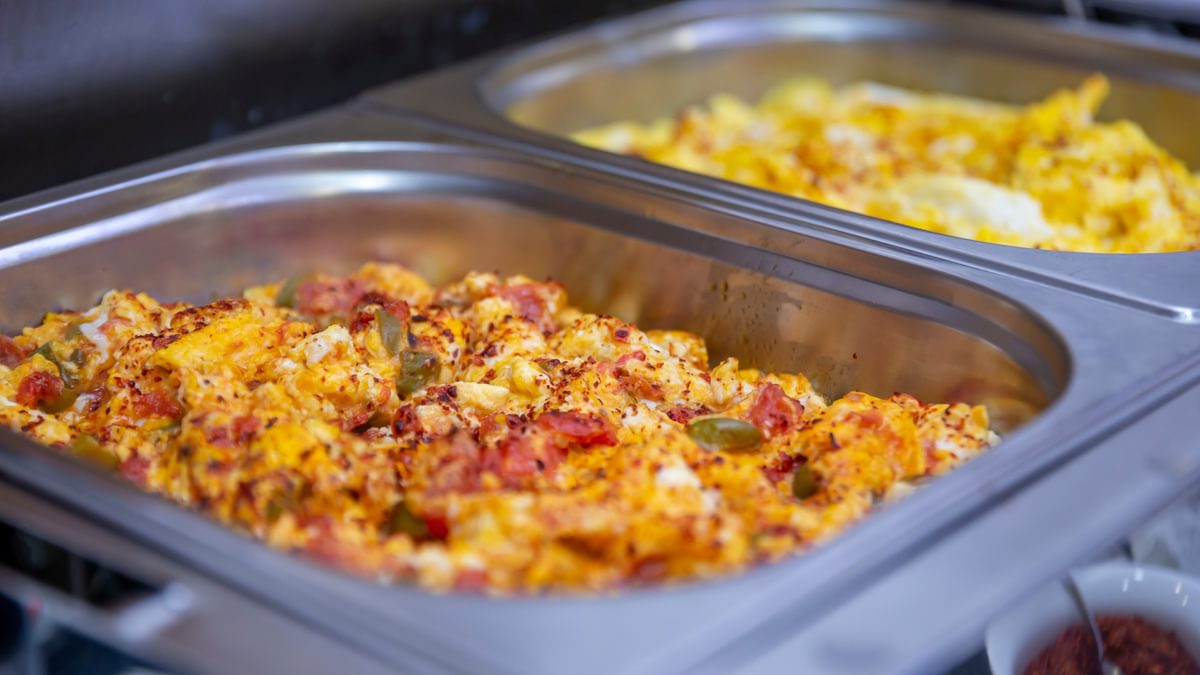 Whatever the event is, we can accommodate it!
We cater to every occasion, no matter the size in and out of Frankfurt. To make your event special, you can choose from a variety of buffet options, finger food platers and our special menu options, such as our BBQ menu.

Wedding Catering Frankfurt
Event catering Frankfurt
Company catering Frankfurt
And more!
Select menu
For special requests talk to our consultants!
If you need a quote, advice on portion sizes, etc., fill in the form below to talk to one of our consultants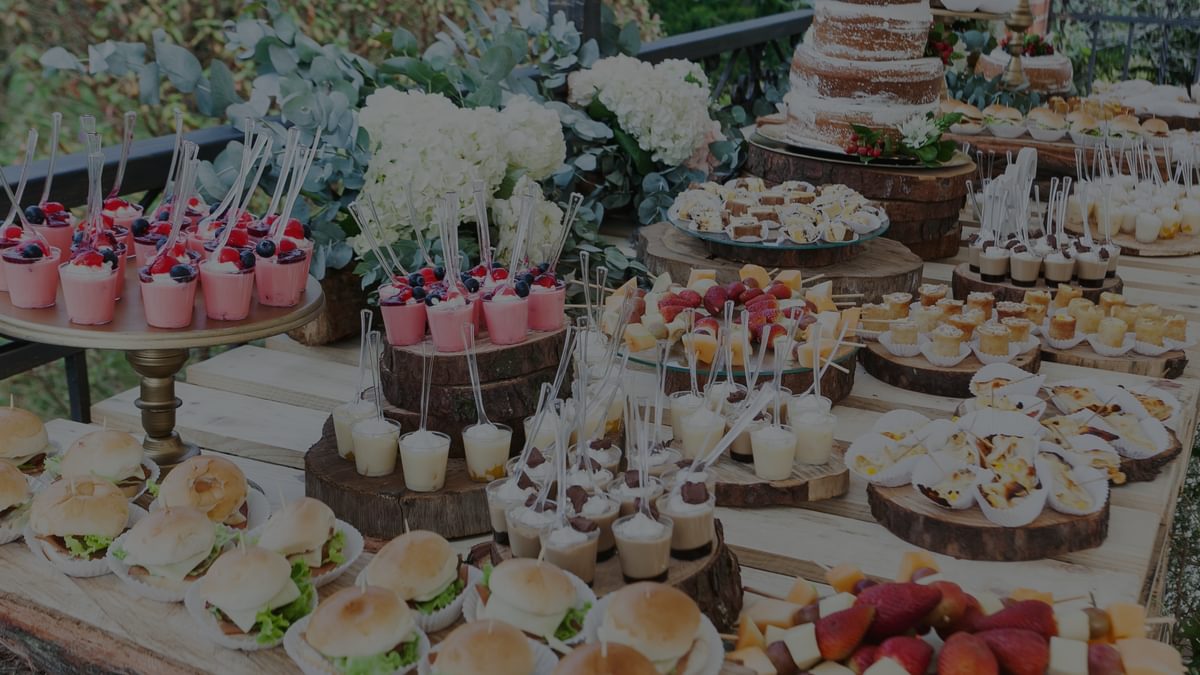 Wedding Catering
We know your wedding day is one of the most important days in your life! But we also realize that planning a wedding can be stressful and emotional. Albeit we cannot help you during the entire process, we make sure that your guests are served with delicious food and drinks and you don't have to worry about staff and needed equipment. We take care of every catering need during your big day in and out of Frankfurt.

Wedding buffets - from €23.90 p.P.
Finger food platters - from €13.90 p.P.
Special offers - by request
Vegetarian options - included in all menus
To start planning, click the button below!
Order now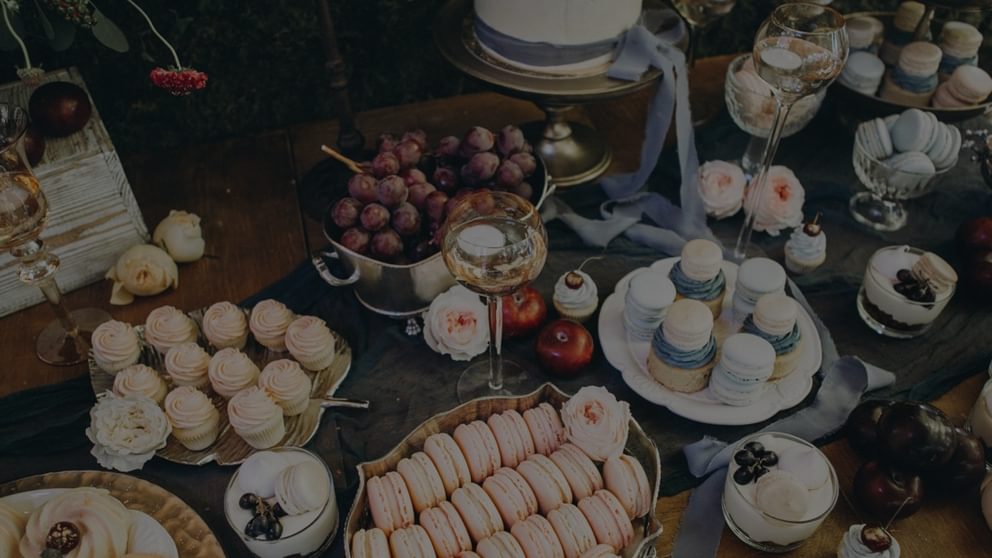 Birthday Catering
We will make your birthday as special and memorable as possible, no matter if it is a big milestone (your 50th birthday, for example) or if you just want to celebrate your day with your close ones. With MYMY catering, you can organize your perfect menu for you and your guests. In addition, we can supply the set-up, wait services and everything else you need for your day, anywhere in Frankfurt and around.

Finger food platters - from €13.90 p.P.
Celebratory Buffets - from €23.90 p.P.
Special offers - upon request
Vegetarian options - included in all menus
Check our menus by clicking on the button below
Order now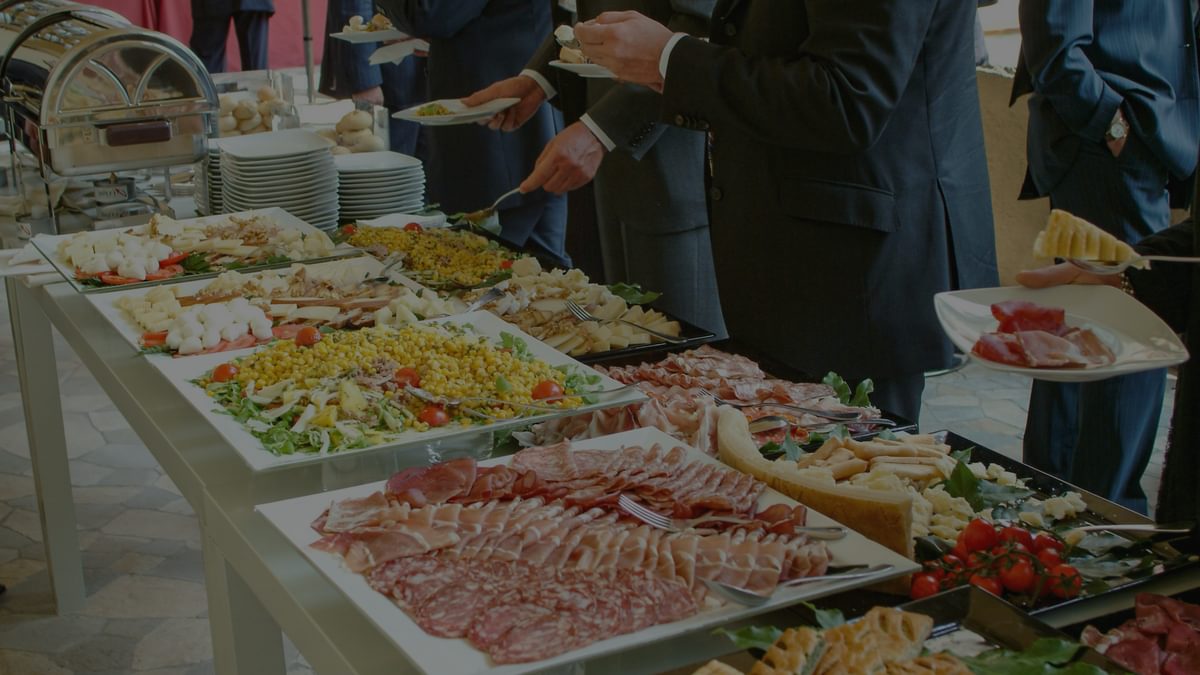 Business Catering
If your company is headquartered in and around Frankfurt, or you are attending a trade show in the area, and you are in need of catering, MYMY is the right partner for you. You can choose from different types of finger food platers, buffets and specialties like BBQ, while at the same time staying on budget. Order online or contact one of our consultants for a quote.

Finger food - from €13.90 p.P.
Buffets - from €23.90 p.P.
Special offers - by request
Vegetarian options - included in all menus
Order everything online, or speak to one of our consultants by filling in the form above!
Order online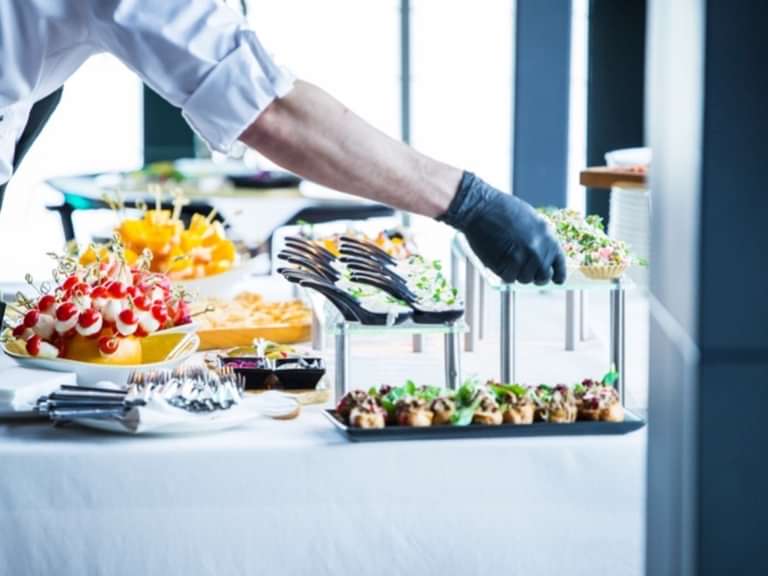 Menu selections for every occasion

Buffets, finger food platters, and special menus, like our BBQ menu, are some of the options we provide.

Buffets: A delectable assortment of chilly starters, piping-hot entrées, and delectable desserts. You can purchase cutlery in addition to our heated main courses, which are delivered to you in containers.
Finger food: Delicious small plates that are elegantly served and artistically arranged as appetizers. You don't need a lot of room or plates and silverware because we deliver chilled.
Select menu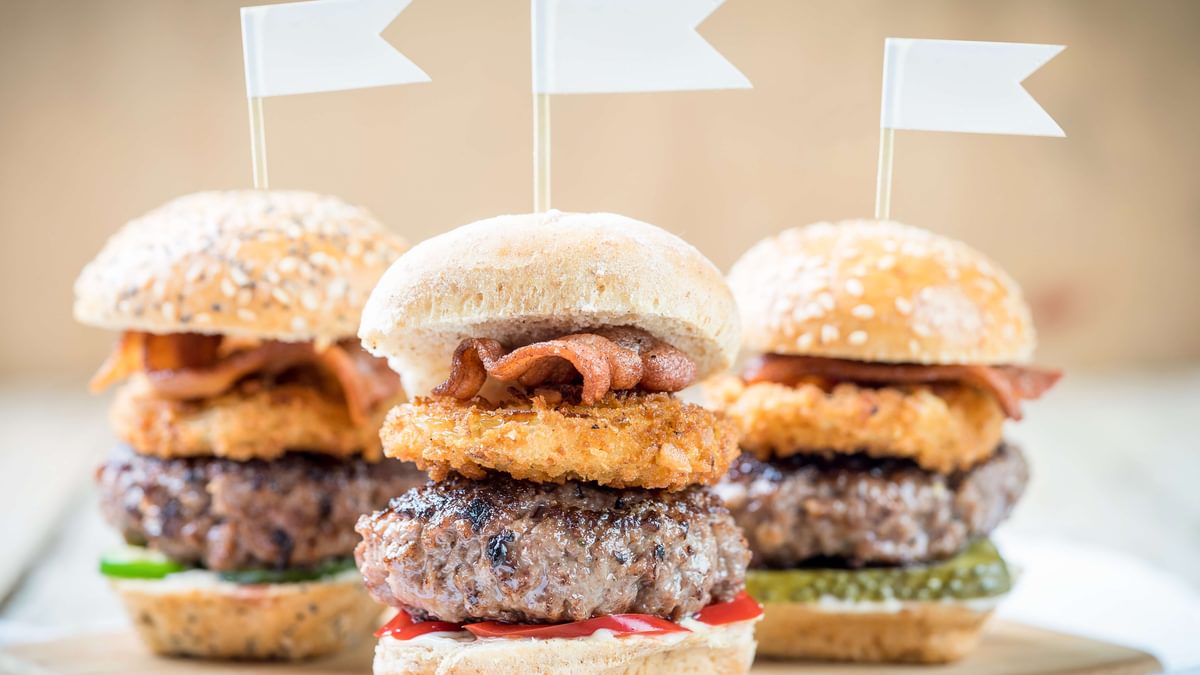 Free delivery of your catering
We will deliver your catering if you are having an event in Frankfurt wether in Innenstand, Bahnhofsviertel, Gallusviertel, Europaviertel, Ostend, Westend, Nordend, Bockenheim, Höchst, Kronberg, or Sachsenhausenoder! Your order will be delivered promptly and without charge by us. Additionally, up to two business days before the delivery, you can modify your order.
Should you have any inquiries, please contact us by filling in the form, or you can also check our FAQ section
FAQ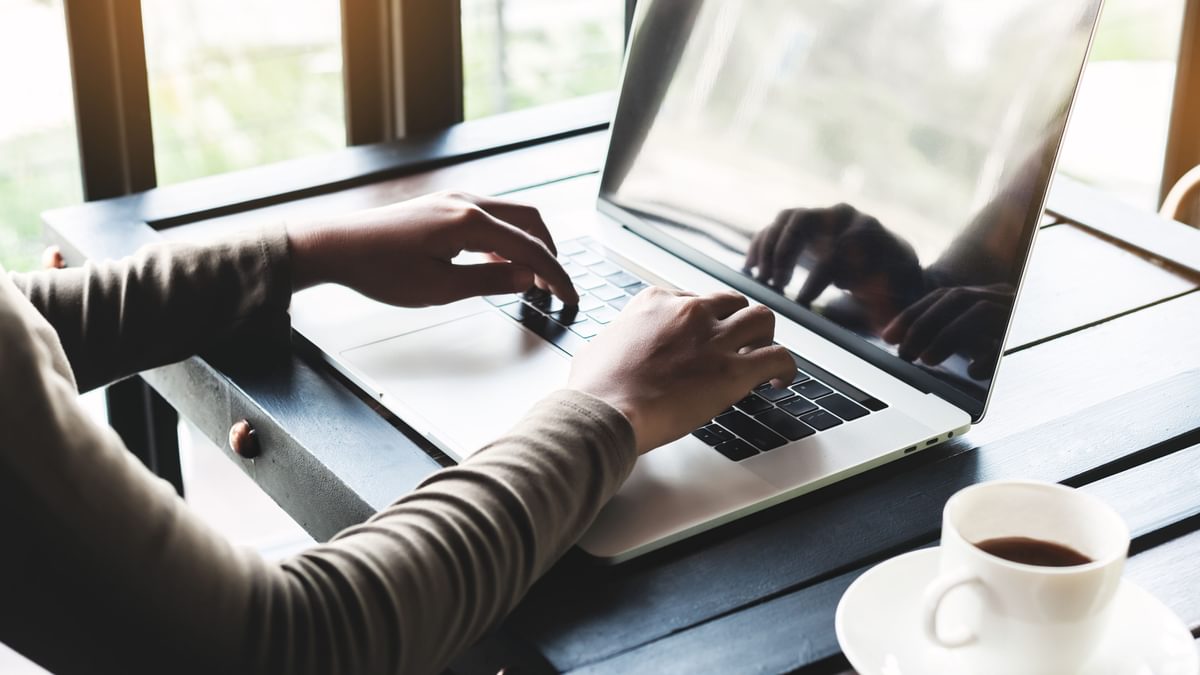 Only 3 steps: How to order at MYMY
We want to make the ordering process as easy and stress-free as possible. That's why you can order your catering from us in just three steps and look forward to culinary highlights.
Choose your menu option. In addition to buffet catering and finger food catering, we also offer special offers such as BBQ catering. With all offers you can choose between pre-calculated portions or your own selection (À La Carte). Add your favorite dishes.

Optionally, you can also book drinks, equipment and staff.
Fill in your delivery and order details.
Select your menu option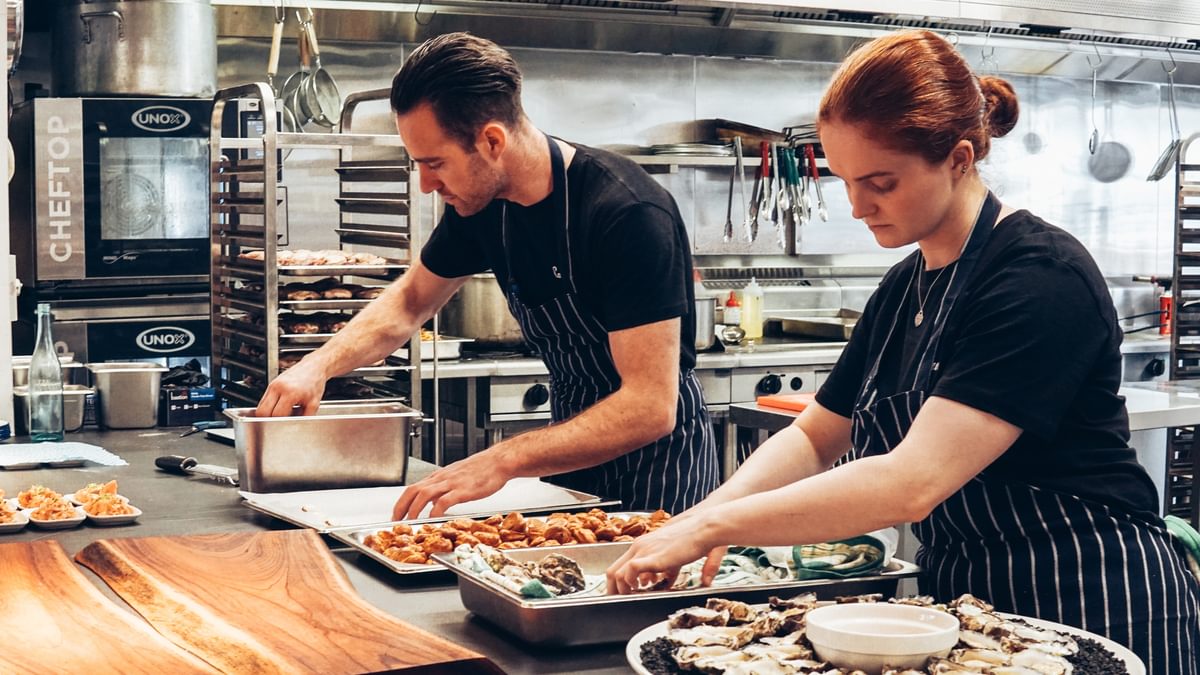 Our local caterers make your event a culinary highlight
Our Germany-wide network of around 200 caterers ensures that you are supplied quickly and punctually in Frankfurt and the surrounding area. This means that we are also able to accept orders at short notice. We carefully screen our chefs before any collaboration, so you can be sure that our dishes are prepared with regional and fresh ingredients. Of course, we also have vegetarian and vegan options for you.
Order now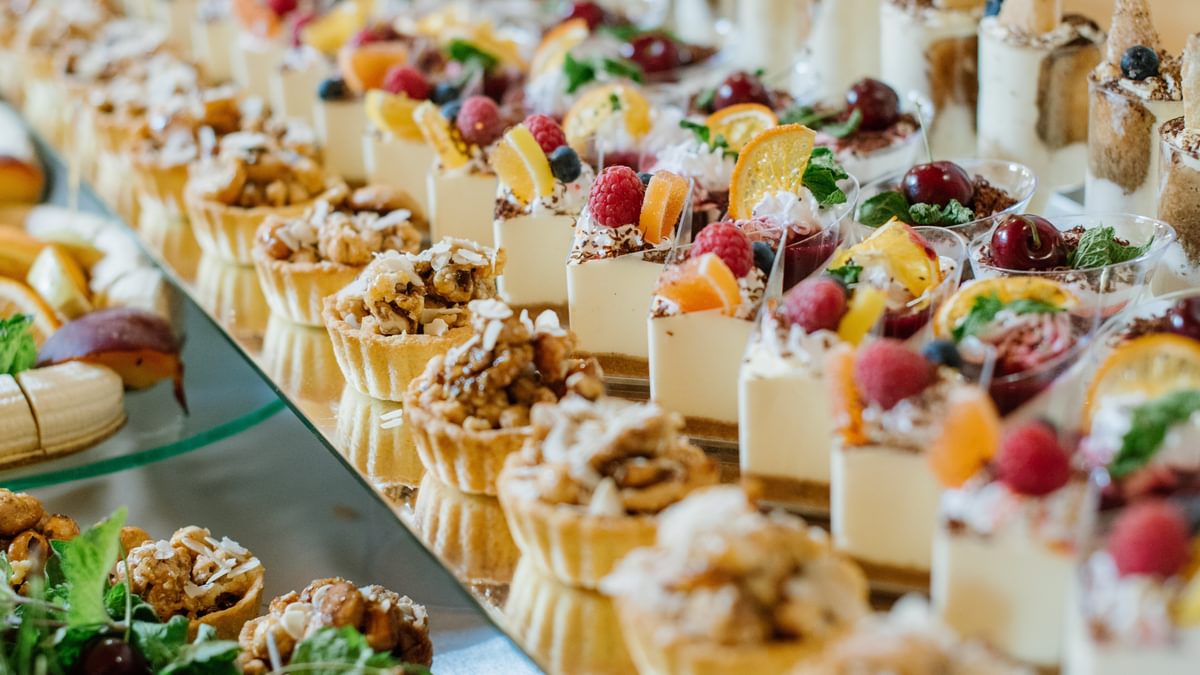 Order online now: MYMY is your catering service in Frankfurt
We fulfill your culinary wishes. And that with free delivery, set-up, cleaning and pick-up! Put together your catering according to your preferences and needs with just a few clicks. We look forward to helping you with your next event - whether it's a small party for 10 or a large celebration with hundreds of guests.
See for yourself and become one of our 10,000 satisfied customers.
Order online now