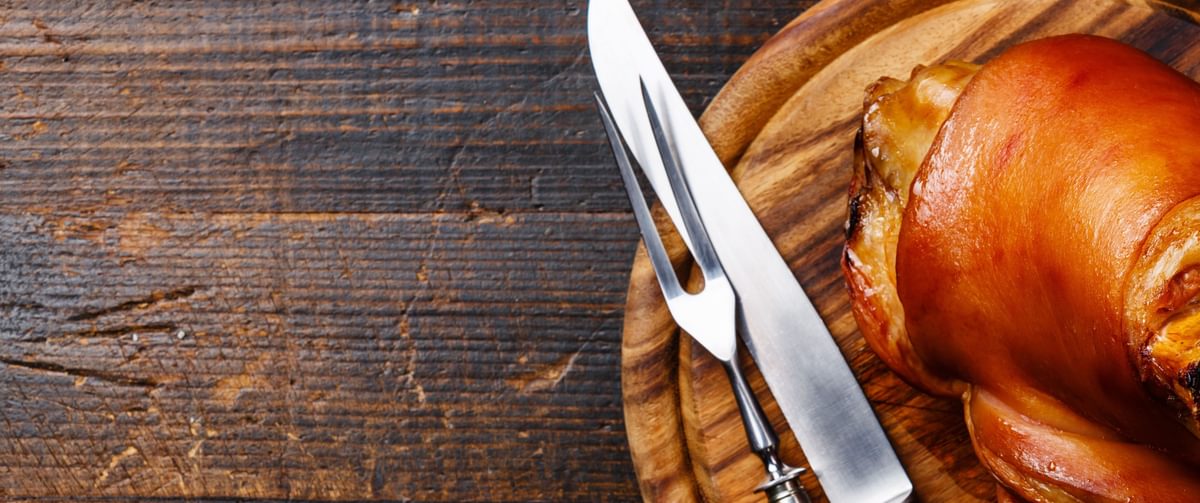 Roasted Pig
How about something very special for your next event? A roasted pig gives every celebration a rustic and special character.
We deliver a roasted pig for you and your guests straight to your home with or without extra side dishes. Check out our menu now and order directly online.
Roasted pig menu
Always a culinary delight
Tender grilled meat with a crispy crust, sophisticatedly seasoned and drizzled with a fine marinade. In addition, side dishes that each of your guests can put together from your buffet: classic potato or pasta salad, fresh green salads, delicious finger food snacks, freshly baked rolls and much more.
Roasted pig is a delicacy that can be easily integrated into your buffet. We deliver your roasted pig ready-made - so you don't have to roast it yourself for hours over an open fire, but can offer it to your guests and enjoy it directly.
Take a look at our menu to find out more about the possible side dishes or get in touch with us.
Contact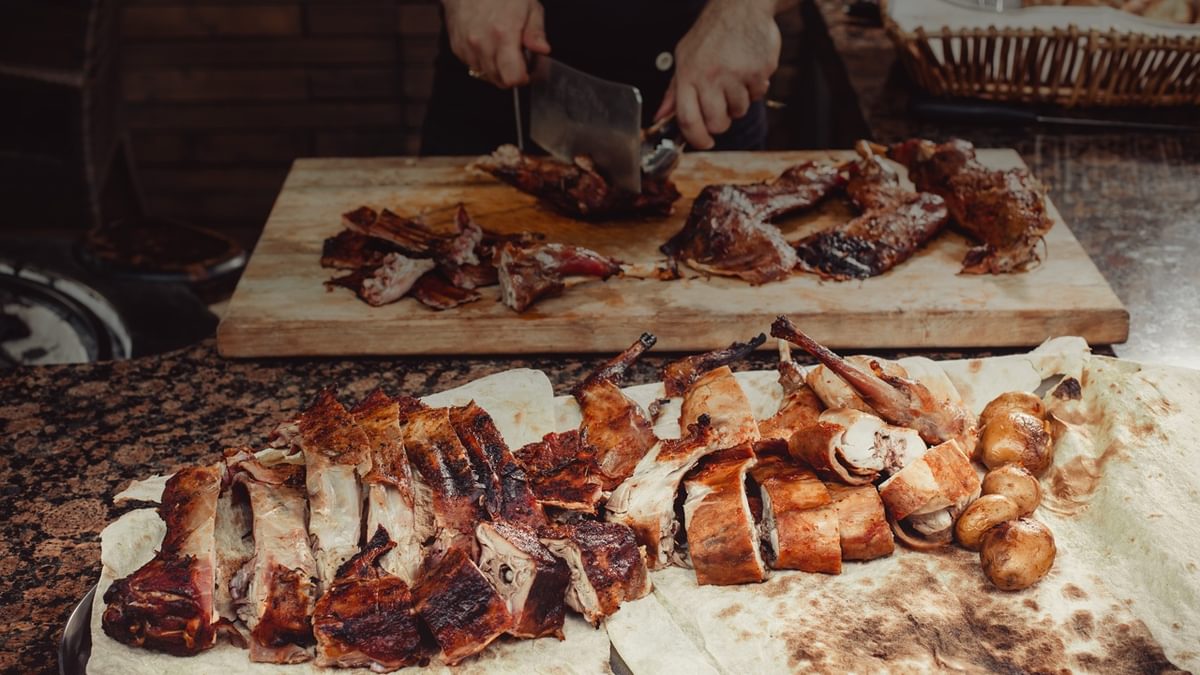 Deliciously roasted pigs for every celebration
Your next family celebration, birthday party, a christening or your wedding is coming up and you want to serve your guests something very special?
Planning an event requires a lot of organisational skills. As a host you have a long list of things that need to be done: Location, decoration, drinks, additional seating, and much more. With a roasted pig, your guests enjoy a unique culinary treat. Serving a roasted piglet creates a cosy and familiar atmosphere at your event. With MYMY catering you can choose between different menus, which differ in the size of the roasted pig and the number of side dishes.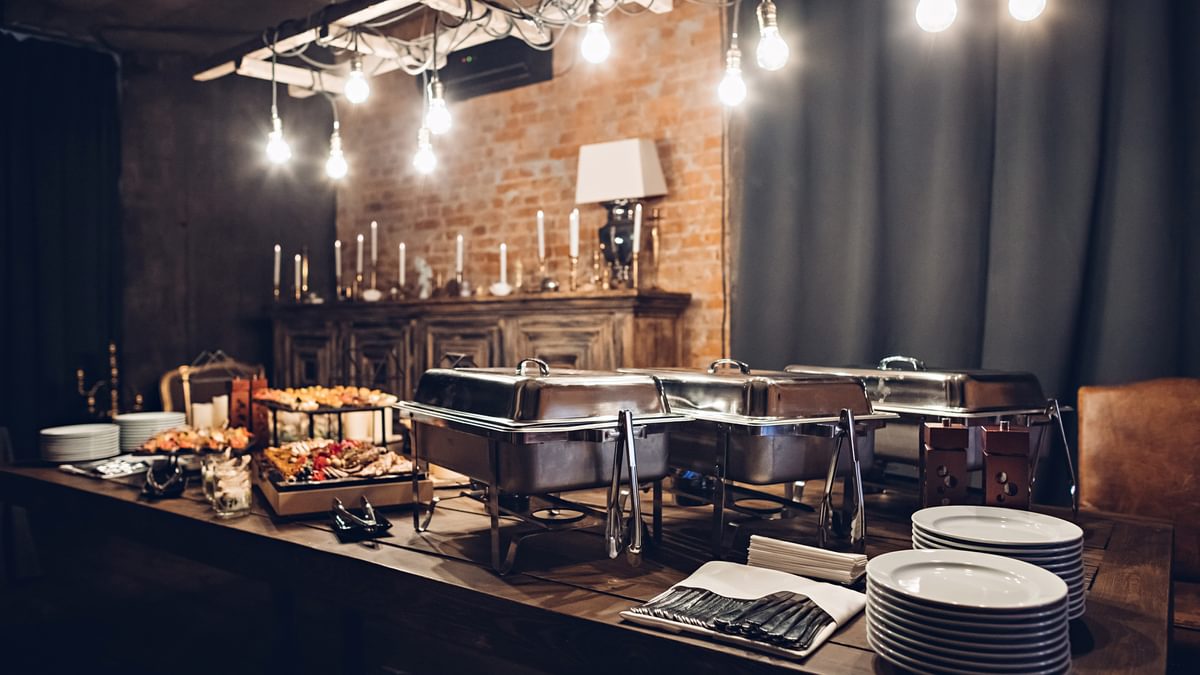 Crispy roasted pig for your company event
You're organising a company party? Roasted pigs are a delicious addition to your buffet for your company event. Company parties and events represent your company and also influence the working atmosphere. Not only your employees will feel comfortable with delicious food: successful company parties, such as the summer or Christmas party, will also be remembered positively by your business partners and customers. Depending on the size of your event, you can choose your suitable menu and add your favourite side dishes individually.
Experience has shown that we need some time in advance for the organisation and preparation of your roasted pig.